Turkish People Vs Lazy Americans
---
Who agrees America has been pushed around and stepped on more than these European and Middle Eastern countries? I don't.

I agree things may not be as good as they used to be but I'd bet things are a darn site better than the lifestyle that's had in other countries.

So why hasn't anyone 'stood up'? They would if they had the need to, it's human nature.
---
---
---
Malogg wrote:

Turkish People Vs Lazy Americans
I don't disagree with your point, however one country over fifty individual states make a difference in organizing, how to bring people from all over the US together united in a common cause?
Seems not everyone is unhappy with the situation Americans find themselves, in, it would be more likely we would have a civil war, since we are so divided on the issues.
---
Personally Ima think Obozo had a dodgy turkish kebab at some point

Who knows why the sheeps are so dumbed down ffs it is worse here in the UK than in the US ahaha folk here accept being gang raped by the authorities


cheers guys for your posts but really things are getting more Nazi like by the days that pass.

Hellish time(s) for most to be living in.
---
I always cringe when I read headlines like this I am an American born and raised in Europe most people do not have any idea when the compare a country in Europe to the USA First of all it would be logistically impossible to do what the are doing in Europe,you can fit turkey 12 1/2 Times into the USA.Second if you really study Turkeys statistics we have it relatively nice,unemployment 10.9%,death rate for baby's 6 times higher then USA and on and on.I have bin around the world and back I did not step foot on to American soil until I was 20 and would never ever go back to Europe and stay.The People in the USA are great, maybe a bit naive about politics but are catching on fast.One thing I can say for sure lazy the are not the are willing, it is a madder of distance and money,not every body can travel to get to Washington or New York, most Americans live from paycheck to paycheck it is not possible to take a week of.We need to come up with solutions of how to get organised across the country,it is easy to slander people it is harder to come up with solutions to include people.Sorry for my english
---
Posts: 3810
Joined: Sat Apr 04, 2009 5:01 pm
http://www.dw.de/turkey-minister-threat ... u-2092-rdf
Turkey minister threatens to turn military on Gezi protesters
I hope that this site is not infiltrated by dis info agents, but one can not be sure that it isn't, if no one here can prove otherwise.
Lisakitty
Nulklear War...In Just Weeks.
eeeeeee
---
Posts: 16091
Joined: Thu Jul 22, 2010 4:20 am
Location: ...between a rock and a hard place...
jlee wrote:We need to come up with solutions of how to get organised across the country,it is easy to slander people it is harder to come up with solutions to include people.
.
absolutely right...
and
jlee
.
---
Posts: 1055
Joined: Sat Sep 19, 2009 1:55 am
Ive been saying this for years to anybody in ear shot... getting gas, food etc... ok.. "name one major country that hasnt had a revolution in the last 125 years and its well over due for one.? Then Ill start rambling off other countries who has... Brazil, China, Argentina, Greece, Turkey, Russia... etc....
Theyll go........ duh!
The answer is quite simple... its america... like duh........
The majority of americans are:
And the "ONLY" way your actually going to get a real reaction and a response from these people if only:
btw.. can you tell whos aiming that rifle.?
Its as simple as that... sheep is a very good term for the masses of brain dead simpletons in this country. And Ill repeat it again... that this "march" to the state capitol is going to be even less then that gun fiasco several month back...
Actually the threat will be more like: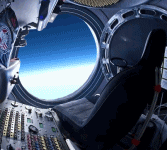 ---
Related topics

Replies
Views

Last post