the57ironman wrote:

the57ironman That's A Really Simple & Realistic Cartoon...Which More People Can Live By It.

Survival Man 1
Secret NWO Agenda...
Islam Nations & Others Are Being Used By The NWO Hybrid Dictator Genius To Overload The Earth With Blind Violence. This Hybrid Is War From His Hideout At Dulce Underground Base But When He Surfaces He Will Be Called Peace.
---
svaha wrote:The war you don't see


Just Watched It, A MUST
Excellent Post
---
---
---
Svaha wrote:The war you don't see


I don't see it this video does not exist.
Anyone got another duplicate video link to put instead.
http://ufomaniacs.blogspot.com/
http://tiny.cc/Rizzesearch
"The greatest things on earth are us,supposedly.
Why don't we act accordingly, with humanity" Rizze
---
Antiwar.com
---
Where is this video, I wanna see it now.
http://ufomaniacs.blogspot.com/
http://tiny.cc/Rizzesearch
"The greatest things on earth are us,supposedly.
Why don't we act accordingly, with humanity" Rizze
---
---
Rizze wrote:Where is this video, I wanna see it now.
Now that is weird. I think yarl referring to John Pilger's film that was originaly shown on ITV(UK) in '10. It was posted on here about 2 weeks ago, i watched it and was going to watch it again with someone else, but it's gone - even off YT. Wonder why it has been removed?
Here's the guy's site with links to other films he's done.
http://johnpilger.com/
---
Posts: 1055
Joined: Sat Sep 19, 2009 1:55 am
The government is throwing a party and they want young naive people to come to join the fun.. and its called WAR... excuse me.. "defending your country"..
Am I missing something here or what.... you THINK by now those even 18 - 23 would be paying attention to the shit thats really on in this country... and when "uncle sam" comes a hawking.. they have the intelligence to walk away.. but they dont.. everyday.. the new sheep lines up to be indoctrinated into this party without even thinking to what those before, even in the same age group are telling when they get back..
Frankly ... you think that these soldiers who served that got a honorable discharge and no long required by their oath to keep their mouths shut to be standing in front of every recruitment office or follow these hawkers into colleges and schools handing out photos and written orders that they were given that violates any soldiers conscience and who they had to kill, what they mission was and who it really served..
Ive said this in the past on here as well as in other places... Ever sense the end of World War 2 that every soldier HAD the power to change foreign policy FOREVER... to what happened to them would NEVER.. EVER happened that way ever again... And ever single one of them could march in full uniform to washington and demand that their government STOPS their oppression and tyranny through out the world and will NOT subscribe to what is dictated from the U.N. in the future..
These returning soldiers and old vets ARE the key to actually stopping this once and for all... its not johnny six pack from Atlanta Georgia or Judy the waitress from Billings Montana the ones that HAVE the true power are named G.I. JOE... They were there, they seen it, was forced under orders to do it, they know who it really served and why it was done...
So the ball in their court... these soldiers and old vets needs to get their heads out of their asses, TAKE the Initiative... grab the bull by the horns and pin it to the ground until it screams for mercy...
And somehow.. if it replays to what happened on July 28, 1932*... then THIS will most definitely will wake up the rest of the country... actually Ill even make a bet that these returning soldiers and old vets wont have the balls to even attempt this and in that fashion... a very BOLD statement and it WILL force the issues of not only concerning of all the soldiers ever sense World War 2 till now.. but everything else thats NOT in the best interest of life, liberty and the pursuit of happiness not only in this courty but the rest of the world as well...
America was the leader in the free world.... lets do it again...
* -
http://en.wikipedia.org/wiki/Bonus_Army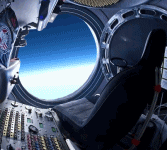 ---
Related topics

Replies
Views

Last post