Posts: 104
Joined: Fri Dec 24, 2010 9:06 pm
---
Posts: 2776
Joined: Tue Feb 10, 2009 4:05 pm
Location: Southeast States
That's no bigger than my large toe. Are we going to be invaded by Lilliputians?
It's a matter of scale
Sometimes, simple is better
---
Posts: 12
Joined: Mon Oct 25, 2010 7:23 am
ooo, maybe super intelligent ants on mars...or maybe a stone, what do i know ;)
---
oh lord, show them the light.....



lol.
as long as there's one idiot around wlling to believe bullshit, there will be a bullshitter
---
Posts: 124
Joined: Tue Jan 18, 2011 4:02 am
Location: Middlesbrough uk
Cool these panorama's from these spirit rover missions
like the color ones you can view on google earth mars
some strange stuff like to see more ?
Newtonian 700 x 76, Nat Geo 50,
Mega zoom = 12-60 x 70 on tripod 170 , Paramax = 12 x 32, WA = 10 x 50 CZ = 7-22 x 22,
Spycam, Philips spc230NC, Wii & 2 x Xbox cam's, DV-3010, 400x Sharp VL-AH151 Hi8.
http://www.facebook.com/Cliffraves
---
You are getting as bad as Kruse. OnLifeMars is a hoax project. Even hiring for researchers?
Quit this junk! Or I will be forced to make a video highlighting every single flaw you portray
Nihil Sine Fide!
---
jesus christ, its a god damn rock. don't post anything if your going to waste posts on crap like this.
---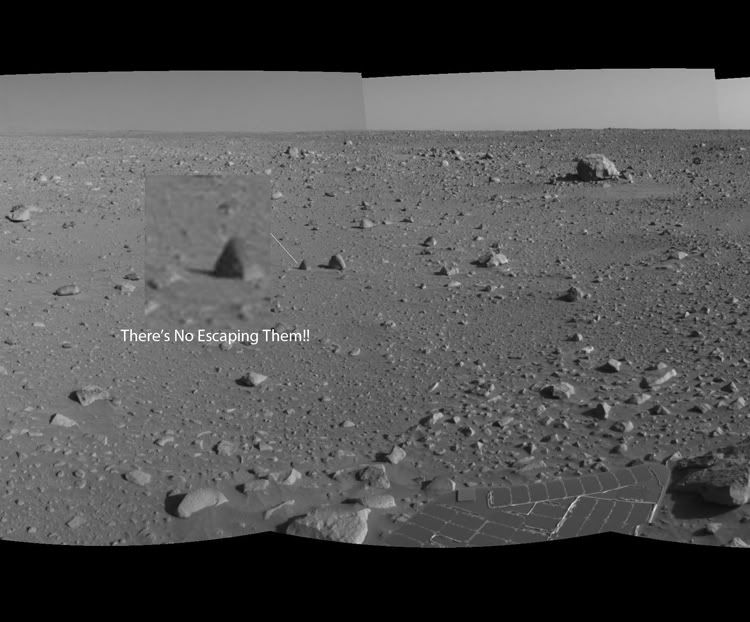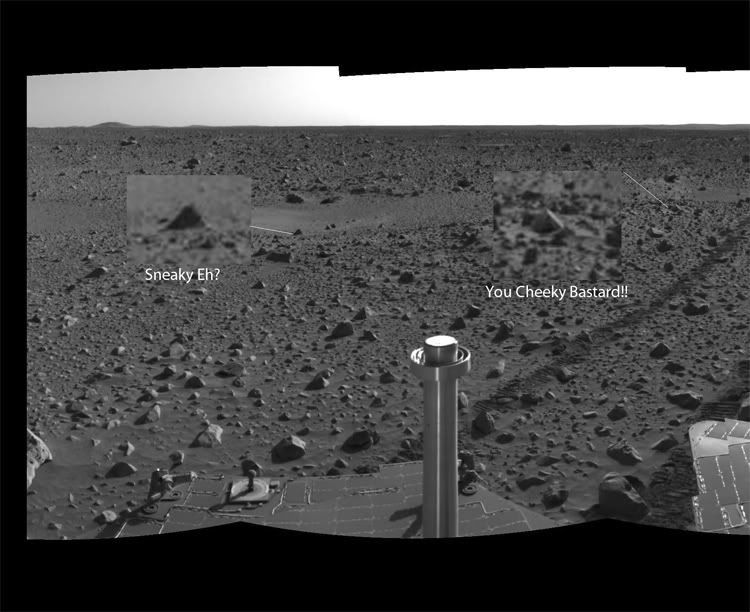 OnLifeMars skipped right from trying to build up a fanbase, to instantly putting out junk and then asking for folks to be hired on. They are willing to pay people to put this stuff out there?
Now if anything was a Disinfo Plot, THIS would be the smoking gun. Sounds like a plan to inundate the web with this filth and diffuse the purpose of what we do.
GRRRRR
Nihil Sine Fide!
---
Punjedi, bro, I feel your pain. I am usually a lot more reasonable. But lately, this site has been inundated by garbage. A bunch of new members, and MOST of them are posting CRAP. Now, if I were paranoid, I'll start thinking this was done on purpose. Only today, for example, we have pyramids on mars and tablets from the moon. It gets tiring. And when you call this retards on it, they start crying and looking from support from "gentler" members than, say, you or I.
as long as there's one idiot around wlling to believe bullshit, there will be a bullshitter
---
Related topics

Replies
Views

Last post