This is going on for weeks now.

I really do hope they disband government, post elections and get a new constitution where the president does not have such high authority/power.

I still believe Russia is involved politically.

They can easily control the situation. If they want the riots to escalate all they have to do is pay off some local bullies to throw molotov cocktails at the police etc. It is the preferred control. Same in Egypt where the US has its nasty long fingers in the matter.
SKEPTIC

- One who instinctively or habitually doubts, questions, disagrees with assertions or generally accepted conclusions.
And tries to prove these assertions/claims with scientific facts.
---
Posts: 1292
Joined: Sun Sep 16, 2012 12:21 pm
Location: "In life's litter tray......"
Yep, I agree with Elnorel, that Russia has her sticky fingers in this pie.
Russia is not about to lose her influence in this region.
Specially since the Ukraine hasn't paid it's gas bill yet!
http://www.bloomberg.com/news/2013-01-27/gazprom-sends-7-billion-bill-to-naftogaz-as-gas-dispute-deepens.html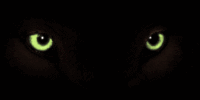 ---
Related topics

Replies
Views

Last post