Posts: 182
Joined: Fri Dec 04, 2009 12:37 pm
This has to be one hell of a scary ride
[youtube]ER1PGYe9UZA&feature=g-all[/youtube]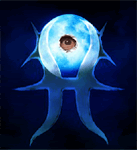 "There is nothing concealed that
will not be disclosed"
Matthew 10:26
---
crazy mofo
---
On the bucket list for last because it may be what kicks it.
Pablo Neruda:
…and now, nothing more,
I want to be alone with my essential sea…
I don't want to speak for a long time,
Silence! I want to learn,
I want to know if I exist.
---
Related topics

Replies
Views

Last post