Posts: 10120
Joined: Wed Jul 01, 2009 9:10 pm
Location: Packing my stuff and moving to Denver like you should be doing
Wormhole Time Warp Phenomenon Caught on Tape! UFO Spotted in Time Portal Incredible footage dramatically slowed down the video just lasted over 2 seconds! I have been investigation the UFO Phenomenon for over 10 years and will post my videos here! Subscribe for more updates!
FAIR USE NOTICE.
Section 107 of the US Copyright Law. In accordance with Title 17 U.S.C. Section 107, . http://www.law.cornell.edu/uscode/17/107.shtml

---
I see some pixelation issues, which leads me to believe this is CGI.
Matthew 7
"Do not judge, or you too will be judged. For in the same way you judge others, you will be judged, and with the measure you use, it will be measured to you.
---
Posts: 1292
Joined: Sun Sep 16, 2012 12:21 pm
Location: "In life's litter tray......"
I did notice that the sun burst through the clouds a couple of times during this
two second sequence
(to the left of the 'vortex') I really didn't know clouds could move/disperse in just a couple of seconds.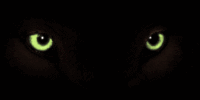 ---
Related topics

Replies
Views

Last post