Posts: 19292
Joined: Thu Jul 22, 2010 4:20 am
Location: underneath the circumstances
.
........WHAT..!!...
Officials in Sudan say they have captured an electronically-tagged vulture suspected of being dispatched by Israel on a spying mission.


By Robert Tait in Jerusalem 12:55PM GMT 10 Dec 2012
The avian discovery was made in Kereinek, a town in the Darfur region of western Sudan, Israeli media have reported.
Sudanese officials are said to have concluded that the bird was a secret agent after discovering it was fitted with GPS and solar-powered equipment capable of broadcasting images via satellite, according to Haaretz newspaper, which cited an Egyptian website, El Balad.

http://www.telegraph.co.uk/news/worldne ... Sudan.html
.
...sarcasm is the body's natural response to stupidity..
www.assholesamongus.com
.
---
Posts: 1097
Joined: Sun Sep 16, 2012 1:21 pm
Location: "In life's litter tray......"
Don't be too surprised ironman, Mossad does use them apparently!
This from 2011:
An Israeli scientist is calling for Saudi Arabia to return a tagged vulture that Saudi officials reportedly arrested this week on suspicion of being a Mossad spy.
http://sheikyermami.com/2011/01/08/israel-demands-return-of-zionist-vulture-007/
Please help spread the word to free Mossad Agent R65. He's being held by the brilliant Saudi Intelligence Service. It seems that Israeli sharks are better trained at avoiding capture. R65 has a wife at home near Ashdod with 6 chicks and about a dozen eggs in the nest. His family needs him.
No wonder the new Bond film was called "SkyFall".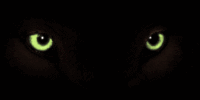 ---
Posts: 3859
Joined: Sat Apr 04, 2009 5:01 pm
---
---
Posts: 6960
Joined: Sat May 14, 2011 10:00 pm
Location: Zin-Uru
Webcat wrote:
Canubis wrote:AT DTV we aim for shit pending disclosure RUN it threw the best before you give it to the dogs...

say somthing about my avatar i dare u.
https://www.youtube.com/user/kinninigan
http://www.disclose.tv/user/kinninigan/
---
---
Related topics

Replies
Views

Last post