Return of the Titan



The titan arum (Amorphophallus titanum), also known as the corpse flower or stinky plant, is about to bloom at the United States Botanic Garden Conservatory! Once fully open, it may remain in bloom for 24 to 48 hours, and then it will collapse quickly.

The magic of the titan arum comes from its great size - it is reputed to have the largest known unbranched inflorescence in the plant kingdom. Referred to as the corpse flower or stinky plant, its putrid smell is most potent during peak bloom at night into the early morning. The odor is often compared to the stench of rotting flesh. The inflorescence also generates heat, which allows the stench to travel further. This combination of heat and smell efficiently attracts pollinators, such as dung and carrion beetles, from across long distances.

The titan arum does not have an annual blooming cycle. The time between flowering is unpredictable, which can span from a few years to a few decades. The plant requires very special conditions, including warm day and night temperatures and high humidity, making Botanic Gardens well suited to support this strange plant outside of its natural range.

This plant is native to the tropical rainforests of Sumatra, Indonesia, and was first discovered in 1878. Public viewing of this unique plant has occurred a limited number of times in the United States. The U.S. Botanic Garden last displayed a blooming titan arum in 2007.

Live Webcam
- See more at:
http://www.usbg.gov/return-titan#sthash.P4krWLrE.dpuf
As a flower prepares to bloom, U.S. Botanic Garden prepares to smell like death


Bizarre, lurid and simply huge, the world's largest flower stands poised to do its Elvis act at the U.S. Botanic Garden.

As early as Monday or later in the week, its pleated crimson cape will peel back to reveal a central stalk with a secret weapon for drawing pollinators. The King may have had his gyrations, but the titan arum emits a stench designed to lure carrion insects from miles around. In this case, the stink is expected to entice thousands of humans, as word spreads that this rare event is unfolding in the garden's ornate conservatory at the foot of the U.S. Capitol.



The garden is extending its hours until 8 p.m. so that more folks can get a view of this strange floral beast and perhaps get a whiff of its sickening scent, which doesn't appear until after it has opened and reaches its worst the first night after flowering.

"Like a very dead elephant," said Elliott Norman, the gardener who has been growing it since 2005, when it was the size of a pea. Its tuber alone may weigh as much as 90 pounds.

In the warm, muggy environment of the conservatory's lush Garden Court, the flower is growing by the hour. Its height on Saturday was 5 feet 2 inches, and it had grown five inches by midday Sunday. It was noticeably plumper too, but as a steady stream of admirers came by hoping to see and smell it in its full glory, the titan arum made it plain that it will do its thing when it is ready. It had suddenly become Washington's version of the Royal Baby Watch.

"I was hoping to smell it," said Nicole Dinion, 25, a member of the national rowing team who is based in Oklahoma City. She had cycled nine miles from Falls Church with her mom and stepfather to see the bloom. "I might come back tomorrow."

Paige Gance, 22, a summer intern in the District and a recent graduate of Washington and Lee University, said she was "kinda bummed that it isn't in bloom yet, but it's pretty neat." She arrived with her friend Zander Tallman, a rising senior at the same university.

"I don't think I'll ever get another chance to see one of these things," she said. "Though I'm a bit nervous about how bad it smells."

For botanical gardens, the arum's appearance is a boon, as well as a money-spinner for those that charge admission (the U.S. Botanic Garden, at 100 Maryland Ave. SW, is part of the Capitol complex and is free to visit). Although the arum is not as rare in the West as it once was — this is the fourth display of an arum in Washington in the past 11 years (two of which were grown by the Smithsonian) — its appearance still has the capacity to draw crowds and media attention. "It's the Botanic Garden's panda," said Norman. He was speaking Friday, the day after the giant was transported very carefully from the institution's production greenhouses in Southeast Washington. Still furled but big and weird, the arum drew smiles and some eye-bulging glances from a gathering crowd. "Are you the grower?" a middle-aged woman asked Norman as she took a picture. "Congratulations."

While pandas appear cuddly, the titan arum has a more pernicious and suggestive quality about it. (Its botanic name is Amorphophallus). It comes from the sultry, steamy jungles of Sumatra, and once it opens, it begins to pulsate with heat, so that its rotten smell convects up and away to distant dung and carrion beetles. It is sometimes called the "corpse flower," and while a species of palm tree has a complex, candelabra-like inflorescence that extends much farther than that of the Sumatran giant, the titan arum ranks as the biggest unbranched bloom on the planet.

The actual size varies by individual and the age of its tuber or corm. The current blooming is the first flowering of this plant, but Norman, 66, is pleased with its size. His first arum, in 2003, was much smaller, but he has become more skilled at growing them. "I used to feed it dead mice two or three times a month," he said. "Dead rodents — nothing like 'em."

He has since employed the organic gardener's standard blood, bone and feather meal, as well as a supplement for plants that grow in volcanic soils, as the arum, now having its own eruption, does so fittingly.

Adding to its strangeness is that its growth cycle is entirely unpredictable. It will send up a tall stalk with leaves that may last for 18 months and then die away. In the wild, it may bloom every three years; in greenhouse cultivation, the flower may appear every seven to 10 years. The gardener doesn't know if the corm is producing a leaf stalk or a prized flower until the stem is well developed. Norman first noticed growth in April but couldn't positively confirm it to be a flower until Monday of last week.

Seeds and transplants are available from specialty nurseries, but the arum's size, difficulty of cultivation and need for hot, humid growing conditions mean that typically it is only grown by botanical institutions.

Ari Novy, the garden's public programs manager, summed up its appeal: "Exotic, superlative, totally unpredictable and difficult to master technically. And with the stinky smell it grabs the public's imagination," he said.

"Many plants are lurid," said plant curator William McLaughlin. "This is lurid off the charts."

Officials advised fans to follow the Botanic Garden's Web site, http://www.usbg.gov, to check the arum's status through live-streaming video and time-lapse photos.

After it blooms, the flower will wilt — offering more opportunity for puerile humor — and the plant will return to the production facility, where it will join another titan arum, which has yet to bloom, and 10 seedlings that Norman is raising for future display.

"We are kind of glad it's not so easy to grow this," said Norman. "It's not something you can put on your patio in the summer and bring it into the garage in winter, like a banana tree."
http://www.washingtonpost.com/local/as- ... story.html
https://www.youtube.com/user/kinninigan
http://www.disclose.tv/user/kinninigan/
---
Kinninigan wrote:Live Webcam

- See more at:

http://www.usbg.gov/return-titan#sthash.P4krWLrE.dpuf

I have been watching the live webcam for the past few days and the bulb is starting to fatten up now...will bloom pretty soon


also, if you are like me and like dinosaurs and atlantis then this flower should be of interest because its in all essence a "prehistoric living fossil"

just imagine what other plants were around millions of year ago




plus..its cool to see the people in the webcam when then museum opens..
https://www.youtube.com/user/kinninigan
http://www.disclose.tv/user/kinninigan/
---
Posts: 1297
Joined: Sun Sep 16, 2012 12:21 pm
Location: "In life's litter tray......"
Thanks for that link Kinni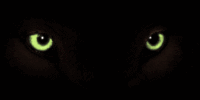 ---
Webcat wrote:Thanks for that link Kinni
https://www.youtube.com/user/kinninigan
http://www.disclose.tv/user/kinninigan/
---

Here are some pics from just 5 minutes ago...the corpse flower is finally "Blooming"

it will only stay bloomed for 24-48 hours, so check it out while you can!





Taken by the museum today:







Webcam pic live:


https://www.youtube.com/user/kinninigan
http://www.disclose.tv/user/kinninigan/
---
That is hell of a big flower . Nice post Kinninigan
"I haven't ever had any ambition in my life. I just drift from day to day with a stupid grin on my face."
— Ian Gillan
---
Nedroj wrote:That is hell of a big flower . Nice post Kinninigan


the strangest plant too, almost alien

the plant has no leaves or root system

its a parasite that attaches itself to other plants for nutrients and water

you would think a plant that big had massive roots underground.....

The flower with the world's largest bloom is the Rafflesia arnoldii. This rare flower is found in the rainforests of Indonesia. It can grow to be 3 feet across and weigh up to 15 pounds! It is a parasitic plant, with no visible leaves, roots, or stem. It attaches itself to a host plant to obtain water and nutrients. When in bloom, the Rafflesia emits a repulsive odor, similar to that of rotting meat. This odor attracts insects that pollinate the plant.

Another enormous flower found in Indonesia is the Amorphophallus titanum, or Titan arum. It is also known as the "corpse flower" for its unpleasant odor. Like the Rafflesia, the Titan emits the smell of rotting flesh to attract pollinators. Technically, the Titan arum is not a single flower. It is a cluster of many tiny flowers, called an inflorescence. The Titan arum has the largest unbranched inflorescence of all flowering plants. The plant can reach heights of 7 to 12 feet and weigh as much as 170 pounds!
http://www.loc.gov/rr/scitech/mysteries/flower.html
https://www.youtube.com/user/kinninigan
http://www.disclose.tv/user/kinninigan/
---
cool stuff
wouldn't want to around to smell it though
---
---
Related topics

Replies
Views

Last post