Posts: 234
Joined: Mon Jul 28, 2008 10:28 pm

You might like:
Has anyone checked this out yet? Any idea what the hell it is?
http://i.imgur.com/8Xi2I.jpg
..I'm not sure how to post pics here, as i've never needed to yet. The link should take you right to the pic though. The object seems to have been encased in rock at one point and recently released...looks perfectly spherical.
It puzzled me, so i'm posting it here to see if anyone has any ideas.
---
You nailed the freakin weird part.
I haven't used imgur, just thought it was a free random pic host site. No way to tell who loaded it or authenticity. But most pics do tend to speak for themselves if they haven't been tampered. I'm not getting any exif data with the pic, so hard to tell. I had to copy and resize it to fit here.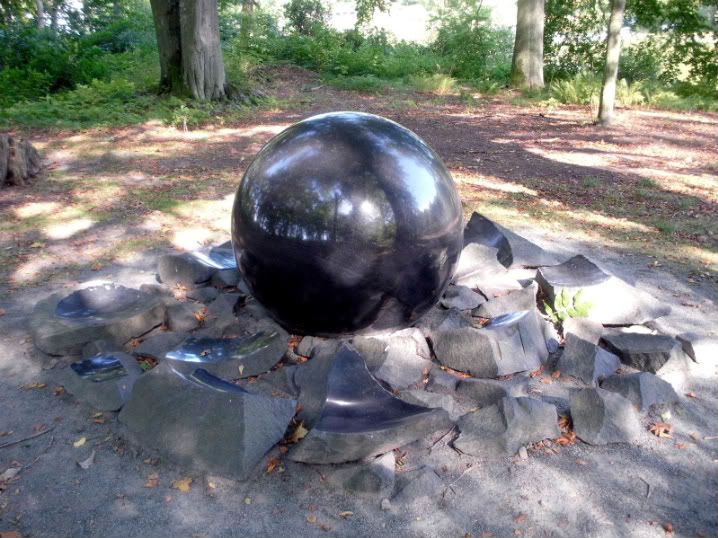 ---
Posts: 9909
Joined: Wed Apr 22, 2009 3:08 am
does anyone know where this thing is?
i am responsible for my own words,act and deeds
---
Posts: 1634
Joined: Sun Oct 04, 2009 1:31 am
---
---
i think your right about the art rabbit.zoomed in on it and there is what looks like sand blasting sand all over the site.the rocks are defined with it.
peace
---
---
---
Anyone knows how curch bells are made?....i think its the same here. Its called metal casting
______________________________________________________________________________
-= PREDESTINATION: Itz hard to be ze good guy when you turn into a fucking gun =-
---
Posts: 8632
Joined: Sat May 30, 2009 7:37 am
The device was first claimed to exist by Igor Witkowski, in his Polish language book Prawda O Wunderwaffe (2000, reprinted in German as Die Wahrheit über die Wunderwaffe), in which he refers to it as "The Nazi-Bell". Little was known or reported on regarding the device until it was popularized in the English-speaking Western world by journalist, author, and former British aviation editor for Jane's Information Group's, Nick Cook, in his book The Hunt for Zero Point. Interest grew, and Witkowski's book was translated into English in 2003 by Bruce Wenham as The Truth about the Wunderwaffe. Further speculation about the device has appeared in books by the American fringe authors Joseph P. Farrell, Jim Marrs, and Henry Stevens.

"The Bell" has become something of a legend among believers in zero-point energy, perpetual motion machines, anti-gravity devices, reality shifting, reanimation, and time-space manipulation.
While the purpose of The Bell is unknown, there is a wide range of speculation from anti-gravity[citation needed] to time travel[dubious – discuss].

Jan Van Helsing claims in his book Secret Societies that, in a meeting that was attended by the members of various secret orders (Vril Gesellschaft, Thule Society, SS elite of Black Sun) and two mediums, technical data for the construction of a flying machine was gathered along with the messages that were said to have come from the solar system Aldebaran[9]

One of Cook's scientist contacts in The Hunt for Zero Point, was a "Dr. Dan Marckus". (Cook states in his book that he has "blurred" Marckus' name[10] and that he is "an eminent scientist attached to the physics department of one of Britain's best-known universities".[11]) Dr. Marckus claimed that The Bell was a torsion field generator and that the SS scientists were attempting to build some sort of time machine with it.[1
http://en.wikipedia.org/wiki/Die_Glocke
---
Related topics

Replies
Views

Last post