---
Posts: 1097
Joined: Sun Sep 16, 2012 1:21 pm
Location: "In life's litter tray......"
Constabul wrote:webby's X-max tree
Last year my two cats, Isis and piehead, destroyed my Christmas tree!
So this year I've put chicken wire around the base!
It looks strange and I hope it works...........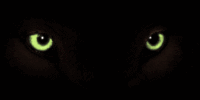 ---
---
---
Posts: 19589
Joined: Thu Jul 22, 2010 4:20 am
Location: underneath the circumstances
.
...so.....i went to the protest...
.

What's at stake is more than 1 small country, it is a big idea,
a new world order,
where diverse nations are drawn together in a common cause
to achieve the universal aspirations of mankind
it's long on new and it's short on order
---
Steper wrote:
not cool,thats my mom dude

My YouTube Channel :
https://www.youtube.com/channel/UCPmp_ByJdC5zkBQQmCr7EUw
---
---
Slith wrote:

Vulcanic wrote:

Steper wrote:

not cool,thats my mom dude

There's a woman under all that?
yeah, She's a good cook too

My YouTube Channel :
https://www.youtube.com/channel/UCPmp_ByJdC5zkBQQmCr7EUw
---
---
________________________________________________________________________________
-= PREDESTINATION: Itz hard to be ze good guy when you turn into a fucking gun =-
---