Good one.

---
Posts: 5994
Joined: Sun Jun 07, 2009 2:38 am
Location: My happy place
---
Newearthman wrote:Sam and I
Most awesome shit
I've seen on here for ages
Good one Nem
---
Posts: 10471
Joined: Tue Jan 04, 2011 3:05 pm
Location: ON A GIF: HUNT
Dom da bears
---
Newearthman wrote:Sam and I
It almost seems like they really are singing about you and SC. Too fuuny.
---
Zaff's 3rd birthday party...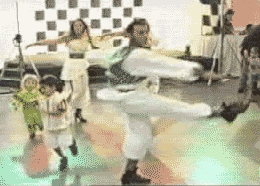 Around conservatives I sound like a liberal, and around liberals I sound like a conservative.
---
Troll2rocks wrote:

99socks wrote:

willease666 wrote:Guess who...



Holy shit, dat was a unicorn!!!!!!!!!!

LMFAO

Perfect mwahahahahahaha

You see, the universe does align.
I thought you would get a kick out of it. Top that.
---
Posts: 21462
Joined: Thu Jul 22, 2010 3:20 am
Location: Odin's Palace
.
...mediasorcerer...
Collapse is a series of events that sometimes span years.
Each event increases in volatility over the last event,
but as time goes on these events tend to condition the masses.
---
Posts: 9330
Joined: Fri May 14, 2010 6:03 pm
Location: Inside You.
Lowsix
Censorship debunking & disinformation, it's all in a days work.
---
Troll2rocks wrote:Lowsix
Sorry I couldnt understand you..
Your mouth was crammed full of...erm...corncob...
Troll2rocks wrote:

I would (enthusiastically) be...
warløckmitbladderinfection wrote:blasphemous new gehenna inhabitant makes god sad...
---