---
I am the first to admit I know nothing. I am a seeker, I just know bullshit when I hear it, and there isn't a religion on this planet that isn't bullshit.

Religion is a reflection of mans ego and tribal instincts and sometimes guilt.. nothing more.

My views may be blunt, but they are not meant as bait. I believe that if people see others living productive happy lives without the need for a belief in a fairy tale, more people will be apt to free their minds from the enslavement of religious ideology. Which to me is a good thing. Thinking People = Good

It has nothing to do with intelligence, but everything to do with humility, logic and self confidence.

The Logic to see the world as it really is, the humility to prevent you from seeing yourself as a superior species and the self confidence to walk through life without a (false) security blanket. Sure in many cases intellectual laziness is a factor in being religious, but I think fear is more common.

This is my belief. If you can't handle it, that's YOUR problem.
---
Posts: 1068
Joined: Tue Oct 28, 2008 1:38 am
Location: Ontario, Canada
isawoneto wrote:GOD did not create cancer!!! we did. cancer is a mutation in the genome brought on by a chemical imbalance in the body! if you smoke you get cancer in the mouth,throat and lungs! alcoholics often get kidney,liver and bowel cancer. people who live near power plants,factories or overhead power lines are at a higher risk of developing cancer than people who live in the country because they are ingesting,inhaling more toxins ! what about water,we are made from it so we need a lot of it, who knows what horrors are making their way in to our digestive system, i dont believe boiling removes microscopic metals and then you have food,vaccinations, medications and chimnies,exausts and the list is endless...on and on we go poisoning ourselves day and night wondering where illness comes from...if you poured orange juice in to your cars fuell tank and drove off would you blame the car manufacture when the engine packs in?
My doctor has said that stress is killing most of us.I went to him after being stabbed in a bar fight...he said I was suffering from stress...I said Doc I was stabbed...YES he said .... the person who stabbed you must have been really stressed!
Atheism is a non-prophet organization...GC
---
Posts: 1068
Joined: Tue Oct 28, 2008 1:38 am
Location: Ontario, Canada
LowSix wrote:
just a couple EXTREMELY uneducated, uninformed, poorly read,
unenlightened dipshits baiting people so they can bash 'em.

Youre actually a priest of the million Monkey religion.

[/quote][/quote]
Ahhh, now this feels like home
Atheism is a non-prophet organization...GC
---
Posts: 1644
Joined: Sun Aug 09, 2009 1:31 am
methaneslurpee wrote:But you're assuming that god doesn't want us to be industrious, as a species. In fact, the idea that some god is standing by in horror at the illnesses we bring upon ourselves, that would be very inconsistent with his clear instructions in the bible to go forth and multiply. And, do you ever think to question why god would want us to multiply to the point of disease? Why?

What would be the point of that?

Don't run away from the question. Just think of an answer.
Ok, first off I do not consider myself a Christian as they define themselves. I am not going to go fully into my beliefs but I do believe in a higher power.
With that said you want another opinion on Cancer? First off you must understand the Law of Free Will. That you have the free will to make decisions as you see fit. That does not mean our bodies were not made in a specific way and thus when supplied improperly they begin to become imbalanced. Cancer is one of the symbols of such. I am not saying that is the reason for all Cancer.
If you are going to talk about God then you inevitably bring up the topic of whether or not our souls are eternal. If you believe that they are then you would understand that these bodies of ours are nothing but loans given to us by the very earth we walk upon. Every bit of your body was grown and supplied directly and indirectly from that which grows from the Earth. Your body is of Earth not of God so to speak so it is going to have imperfections because it is not designed to last forever.
So the fact that you reside in a body that is not eternal yet you have a spirit that is eternal then what happens to your body would then not be so immoral because the body itself that you have is designed to have imperfections.
Your question then leads to the question why do we exist in an imperfect world because by your definition God, if he was a good god, would only have us experience good and nice things. So perhaps if you took on the real question which indeed encompasses yours and many more that all deal with the same subject so if you answer the more generalized question then you will have the answer to your more specific question.
---
To be fair to my other brothers and sisters who are let's say 'lost' which God are you referring 2?

I presume you mean Jesus Father meaning ours you know yours and my God so....

Why don't you ask God himself?

Don't be surprised if you have to do something interesting to get your answer but the greatest thing is ....

you'll get all the answers to any question that's relevant to yourself,

other then that, God bless ya'll and learn the Lords prayer,
I pray ya'll don't get attacked by demons for your ignorance so please learn the Lords prayer !!! Peace! gbye
---
Posts: 385
Joined: Fri Jan 23, 2009 9:36 am
methaneslurpee wrote:Serious question.

I know there are some enthusiastically religious apologists out there, who insist that their god wouldn't do something like that (while they go on cow-towing to a god that hasn't shown them a dam thing). But, assuming we were indeed created, I'd have no evidence that our creator did not also create such things as cancer, tapeworms, racism, plagues and so on.

So, also assuming that cancer is a deliberate affliction, I wonder if there are those who think it would be just for some powerful god to administer such arbitrary cleansing of the human race.

Or, would they think it was random?

Does anyone know of some religious study that characterizes the people who have been chosen for cancer?
That would be the same God that created Hemp oil to CURE it....But since the gov backed rip off firms of the world suppress this from the market , us lowly people have to suffer.
http://www.phoenixtears.ca/
---
dlslith wrote:[youtube]<object width="560" height="340"><param name="movie" value="http://www.youtube.com/v/Pqs5NhMMtw0&hl=en_US&fs=1&"></param><param name="allowFullScreen" value="true"></param><param name="allowscriptaccess" value="always"></param><embed src="http://www.youtube.com/v/Pqs5NhMMtw0&hl=en_US&fs=1&" type="application/x-shockwave-flash" allowscriptaccess="always" allowfullscreen="true" width="560" height="340"></embed></object>[/youtube]
I miss that guy, He used to come every year to a local comedy club and just kill. another genious gone from us.
---
methaneslurpee wrote:

drjones wrote:I don't think 'God' whomever we choose that to be has afflicted humanity deliberately with cancer and all other diseasse.I believe these are products of human ignorance of themselves and the environement we live in,it's kind of the way things work,we cant honestly expect a loving creator,who created every atom in the universe,who truly knows how things are supposed to be NOT to have mechanisms in place so that we can thereafter find a better way,we seem to be distancing ourselves further and further from this divine natural godforce in my view...[/b]

When I read this, I wonder where anyone gets the idea that some greater power loves them. Then, I guess it would be from the bible or the koran or the torah, depending on which conspiracy you believe in.

You know, they say that if you have to repeat something over and over, then the chances are

you

don't even believe it. The bible refers to god's "love" hundreds of times. That sorry SOB must've been horrible at dictation.

And, what good is love if it is delivered by war and eugenics? Is that the whole "tough love" thing that became popular back in the 80's, which was later abandoned because kids just started leaving home without returning so much as a postcard ever again? It'd be like...

Dear God,

FUUUUUUUUUUUUUCK

OFFFFFFFFFFFFFFFFFFFFFFFFF!!!!!!!!!!!!!!

Love,

Jesus
The 'Bad stuff' i believe is not the work of god,but the manifestation of our own human ignorance,not all the time though as there are many influential humans knowingly doing all these bad things for mataerial gain.It's like we have this amazin home,the Earth,the most beautiful place any being could ever wish to live yes?..None of us created that,i think if god truly hated us i dont think a sunset would be so beautiful or a sunrise so majestic etc etc So many things.
You have to have a perception of what is godly and what is not and try not to get the two mixed up,in my opinion!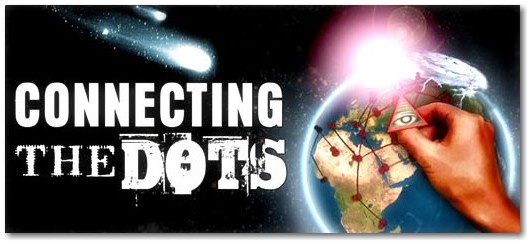 ---
---
Related topics

Replies
Views

Last post