---
ummm...the trailer is the movie?
I don't see that there is anything wrong with it.
There is no story line...like a Hollywood movie.
There is a lot of death and blood spattering going on...like a Hollywood movie.
Famous actors only play cameos....again.
I found the plot line highly original and far beyond the complexities of a typical Hollywood movie.
I could watch this film over and over and it would always seem new.
I don't know what wrong with it?
PS I would pay to see this in 3D but i would pay even more than that to see it in 8k.
http://en.wikipedia.org/wiki/Ultra-high-definition_television
PPS Great Job
---
---
Posts: 1055
Joined: Sat Sep 19, 2009 1:55 am
Hell..... I go see it, if they kept it more or less campy like what SpikeTV does with 1000 Ways To Die, and the way The Drawin Award books are written.
http://www.imdb.com/title/tt1935896/
quote:
The ABC's OF DEATH is an ambitious anthology film featuring segments directed by over two dozen of the world's leading talents in contemporary genre film. Inspired by children's educational ABC books, the motion picture is comprised of 26 individual chapters, each helmed by a different director assigned a letter of the alphabet. The directors were then given free reign in choosing a word to create a story involving death. Provocative, shocking, funny and ultimately confrontational; THE ABC's OF DEATH is the definitive snapshot of the diversity of modern horror. Drafthouse Films, Magnet Pictures and Timpson Films are proud to present this alphabetical arsenal of destruction orchestrated by what Fangoria calls "a stunning roll call of some of the most exciting names in horror across the world."
quote:
It was even Nominated for a Gold Hugo: The Hugo Awards are a set of awards given annually for the best science fiction or fantasy works and achievements of the previous year
Quentin Tarantino did Grindhouse, alot of blood and gore to that (damn... name a Quentin Tarantino movie that didnt.. *laughing*), but it was very excellent, like the majority of his films.
When it adds to a film Ill accept it.. So Ill have to wait till it hits the stream sites to watch it. And just from IMDB.com... it sounds worth watching.
So farnkly I dont see anything wrong with this film from what Ive been reading. And if any "groups" start yammering against it, then there has to be something far more worthily in this film then first perceived it to be.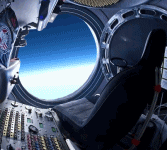 ---
Posts: 1055
Joined: Sat Sep 19, 2009 1:55 am
Marcydare wrote:

KiltedKiller wrote:Fucking Fucking Fuck Sake please try harder you Plebic migrane,,

Is this world full of george carlin rejects

comment required by pleb ( Quote PRICK )

?

First post ?
Marcydare.. click on KiltedKillers nick and read its first post.. like wow..
HEY
, KiltedKiller... maybe this site just isnt for you.. I know how about go to UJ.com I know Butt_unit, guinness1759 (not unless they banned him for the 5th time) and you would be fast friends.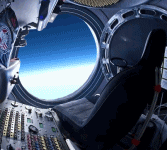 ---
---
---
Genmetsu wrote: Edward Gorey's The Gashlycrumb Tinies?
i'd never heard of this. it's pretty cool stuff
---
Related topics

Replies
Views

Last post