brillbilly wrote:i joined this site today,but have been in to ufos and stuff for 16 years and am a firm believer in the reality of ufos , but as to were they come from is not that easy to say.
Welcome to the site m8,free your mind.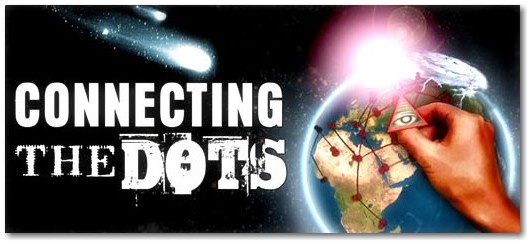 ---
Posts: 282
Joined: Wed Jul 23, 2008 11:00 pm
Unfortunatly, the only way aliens/UFOs will be taken seriously would be if there were a mass landing for millions to see and we made contact. But until thats happens we will always be branded as the crazy...believe all conspiracy theorists....and in our eyes the government will always be denying it....kinda like he said, she said stuff. But dont hold your breath on the mass landing. It will never happen in our lifetimes. So until then....the only disclosure you'll have is a few thousand poor quality photos of lights in the sky....and your own personal experiences. Sad but true
!
---
Posts: 924
Joined: Thu Apr 30, 2009 8:25 pm
the one thing i cant understand all these people claimed to have been abducted yet why has there never been a picture or video of the inside of a UFO ?

that would make the case for UFO's alot more convincing
---
I dont think its gonna be any time soon, aslong as fantasy is mixed with science its always just gonna be in the realms of "conspiracy theories" and sci-fi novels, having the main people involved in UFOs saying a little truth then a lot of fantastical nonscence does no good at all for the subject and no one takes it seriously, doesnt matter how good the pie looks, if you know its got a dog turd in it your not gonna swallow it.
Kill em all and let god sort them out!

Atheism is a non-prohet organisation.
---
lol i think they will land soon! they will step in to stop us fucking shit up. maybe just after 2012 lol
www.Vigusto.com - Premium E-liquid
"The Truth Cannot Be Told... It Must Be Realized"
---
My girlfriend and her mother saw a UFO here in Mass around 10 years ago.

Of course her father is still skeptical eventhough they swear they saw one.

They said it moved like nothing they have ever seen.

When it happened they were in the car, the mother was driving.

She saw it zoom accross the sky, so she pulled over. (as did many others).

But anyway next thi ng you know 2 fighter jets come flying toward the craft untill out of view.

I mean, I cant discredit my girlfriend, because she is an honor student, and theres really no reason for me to discredit her. (other than she uses to much toilet paper).

Anyway, they both swear that they saw a ufo and that fighter jets were loud and flew after it.

I would say lots of people take it seriously. More self conciously than socially.
---
Posts: 1543
Joined: Sat Nov 08, 2008 2:14 pm
Anytime a UFO shows up, somebody tries to shoot it down. Here, Russia, England, where ever, some one shoots at it. Now I ask you, would you want to land knowing you're going to get drilled full of holes? If you live through being shot down, you'll be strapped to a table and unless you are paying extra for a safety word, you don't want that either. So, no landing anytime soon.
Who knows, maybe Obama will follow through with disclosure. Then it would change.
Science is truth, God is truth, therefore

God is Science.

All religions were written by men, to control the hearts and minds of other men.
---
Posts: 924
Joined: Thu Apr 30, 2009 8:25 pm
thorn has a good point the military will just go mad and shoot the aliens up if there were to land on earth
(very good point never fort of it before)
---
not if they land near people the military can't really risk firing in built up areas. and anyway if they did it would just prove once and for all there real yay
www.Vigusto.com - Premium E-liquid
"The Truth Cannot Be Told... It Must Be Realized"
---
C,mon, do you really think that these craft that can traverse the solar system at multiple times the speed of light (hypothetically) are that concerned about being shot at by jets going 3 times the speed of sound? I'm just speculating here, but if the military did know these extra-terrestrials did exist, I'm thinking it would not be in their best interest to "blast them full of holes". It would be suicide
---
Related topics

Replies
Views

Last post