dlslith wrote:C,mon, do you really think that these craft that can traverse the solar system at multiple times the speed of light (hypothetically) are that concerned about being shot at by jets going 3 times the speed of sound? I'm just speculating here, but if the military did know these extra-terrestrials did exist, I'm thinking it would not be in their best interest to "blast them full of holes". It would be suicide
That's kinda where my stance is too. Just doesn't add up they we could shoot them down if they are so technologically ahead of us. If they didn't have a defense against our primitive weapons I would think they wouldn't even try to fly around without making some sort of effort to communicate their intentions.
I am a nightmare walking, psychopath talking
King of my jungle just a gangster stalking
---
Posts: 1543
Joined: Sat Nov 08, 2008 2:14 pm
There are a great many possibilities in these scenarios, all of which are subjective to perceptions.

There have been reports of UFOs being chased or escorted by military aircraft and reported crashes, supposedly due to some sort of military interference. These could simply be military operations and exercises with test vehicles and no ET what so ever. But if we do assume that any of these craft were ET in nature, then it stands to reason that any alien would be hesitant to attempt a non covert breach of airspace, going forward.

In the presence of advance technology, I still see room for caution when dealing with a force proven to be hostile. Humans through out history have repeatedly demonstrated a discernable level of hostility, especially toward the unknown. Sort of a kill it, and then poke it with a stick mentality.

As far as advance technical capabilities, doesn't low tech bullshit often cock that up? A duck can down a fighter jet, a couple of geese can down a commuter flight, a forty cent o-ring can down a space shuttlecraft, a .22 down a helicopter, and the list goes on. Is it really that unlikely that our military might even get lucky and tactfully hit one of those speedy little buggers.

I don't know about any of you, but if it was my shiny trans-galactic, hyperspace, ultra-emissary, intra-dimensional, interplanetary craft, I wouldn't want to get it all dinged up by the primitives.
Science is truth, God is truth, therefore

God is Science.

All religions were written by men, to control the hearts and minds of other men.
---
Point taken, and it's valid. But the fact remains these beings are so far advanced. There are not flocks of birds that fly into engines at twenty to forty thousand feet. Keep in mind we aren't dealing with human or earthly issues with this. Yeah lucky shot perhaps, but not likely.
---
Posts: 10609
Joined: Sun Mar 22, 2009 10:11 pm
I still think that, if they are really here, they remain (seemingly) uninvolved for other reasons than fear of being shot at.
Sure, I think that could be part of the equation, and maybe some have crashed or been knocked down somehow.
But, if it's to be believed that they can disarm nuclear missiles (and I think those accounts are some of the most compelling evidence around), and they can fly at such crazy speeds, then I'm sure it would be EASY to reveal themselves to the whole world, if they wanted to.
And I think it might make sense that they offer us a glimpse now and then just to make us think about it all, but also to not hit us all at once with the heavy realization.
They tease us, and maybe that's exactly the right thing to do.
I don't necessarily think they are evil OR good, they may have very complicated stakes and motives, like humans.
It does seem though, like a bad early Star Trek episode, that they obey the Prime Directive up to a point; but Kirk-like, they just can't resist meddling a little.
Where's the beer and when do I get paid?
- Jimmy Carl Black (the Indian of the group)
---
Posts: 1543
Joined: Sat Nov 08, 2008 2:14 pm
For the most part I have conjectured that they are here to observe, as in scientific research and have no interest or consideration for us as anything other than primitive wildlife in the early stages of development. The hostility thing is simply additional motivation to keep our relationship purely scientific.
Science is truth, God is truth, therefore

God is Science.

All religions were written by men, to control the hearts and minds of other men.
---
Posts: 924
Joined: Thu Apr 30, 2009 8:25 pm
well there obviously not here to meet us or they would have done so fare, must be research unless the UFO's are government craft
---
crazynutsx wrote:well there obviously not here to meet us or they would have done so fare, must be research unless the UFO's are government craft
Apparently the aliens met with Eisenhower
My opinion is that if contact HAS BEEN MADE between them and us then i do believe this has been done in a secret way,i mean we don't know about it hence my assumption
.So,why...perhaps they have viewed our ways for some time,realised that we have governments and leaders,they would be extremely advanced yes,ok,so you would have to assume KNOW how we as a species would react to such an incredible event,they decide to contact our leaders first and go from there,perhpas they did not like what they saw or heard or whatever.Perhaps they are not so friendly,perhaps they actually are US from the future like many have said,perhaps they came from here millions of years ago and left,they actually created the human species and thus pop in from time to time to see what is happening,thus this would explain much of the activity since we invented the Abomb and used it against ourselves,this would not please them,this would add weight to the theory that they are making themselves more known because they need to tell us to STOP,slow down a little and marvel at our magnificence in the universe.
Who knows it's all specualtion and i love it.I believe the universe is teaming with life,intelligent and otherwise and to be honest that cheers me up.One thing i have thought about though,whether you are a human being or an E.B.E we both are subservient to something greater than ourselves,dare i say GOD,yes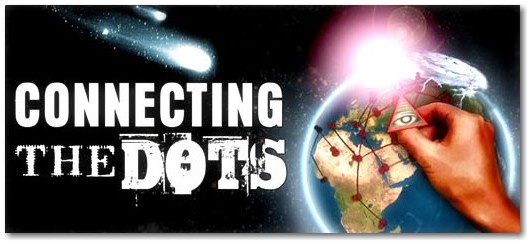 ---
Related topics

Replies
Views

Last post