Outrage in Norway as hundreds of gravestones are covered in BLACK BAGS at cemetery along with a demand for overdue rental payment

Mourners visiting a cemetery in Norway have been left shocked after finding hundreds of gravestones covered in black plastic bags.
Attached to each bag is a late-payment notice, warning relatives of the deceased that the headstone will shortly be removed - unless they cover the cost of the grave's upkeep.
The controversial move at the Mollendal graveyard in Bergen was orchestrated by a company contracted to run the site.
Read more and see more pics >>>
http://www.dailymail.co.uk/news/article ... yment.html
It only takes that one person to go missing for the world to become empty
---
That's f'kn deplorable. Period
---
Posts: 11855
Joined: Wed Apr 22, 2009 2:08 am
whooda' thunk it?
apparently the phrase 'gas,grass,or ass' even applies in the afterlife.
at this point,my only question is-"where the fuck is nibiru when you really need it?"
thanx...nice post
---
Don't they buy the maintenance as part of the plot?

Let me guess, the solution will be, "Let the government pay it."
---
Why the fuck don't the relatives keep the graves tidy themselves?

But yeah...to threaten to desecrate their families graves is seriously worth a punch in the face or two.
---
Posts: 1297
Joined: Sun Sep 16, 2012 12:21 pm
Location: "In life's litter tray......"
What about the deceased that have no relatives to maintain the grave?
What happens then?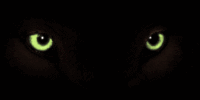 ---
Related topics

Replies
Views

Last post