If all things are located relative to other things what does it mean for population control?

If one cannot say where they themselves are located how can they state the location of another?

Does this relative nature of location indicate a connection with IT?

Have we not become the black whole when we swallow the moon and sun willy nilly?
---
Posts: 1097
Joined: Sun Sep 16, 2012 1:21 pm
Location: "In life's litter tray......"
Is 'where', the 'Here'?
http://www.american-buddha.com/ramdass.snakepithumansuffer1.1.htm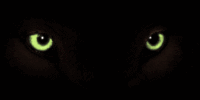 ---
---
---