---
Chaindrive wrote:

Ishtar77 wrote:that was fun, I did manage to get the right continent

Hey, thats good.. I at least manage to pick the right planet..

People, refresh the page to go again.. its not just a one time deal.. The map to the right... ok you got continent, but you can click (+) to get state / territory etc..and then to area etc... more points that way you know..

If you know plant vegetation, street signs etc... this helps out completely.. IF you can read them or at least identify what they are.
It became addicting, amazing how similar all places on the planet are, except for some obvious ones.
---
Posts: 163
Joined: Thu Jun 13, 2013 8:52 pm
CAT DIARY

Day 983 of my captivity!
My captors continue to taunt me with bizarre little dangling objects. They dine lavishly on fresh meat, while the other inmates and I are fed hash or some sort of dry nuggets. Although I make my contempt for the rations perfectly clear, I nevertheless must eat something in order to keep up my strength. The only thing that keeps me going is my dream of escape.

In an attempt to disgust them, I once again vomit on the carpet. Today I decapitated a mouse and dropped its headless body at their feet. I had hoped this would strike fear into their hearts, since it clearly demonstrates what I am capable of. However, they merely made condescending comments about what a 'good little hunter' I am. The sick bastards!

There was some sort of assembly of their accomplices tonight. I was placed in solitary confinement for the duration of the event. However, I could hear the noises and smell the food. I overheard that my confinement was due to the power of 'allergies'. I must learn what this means, and how to use it to my advantage.

Today I was almost successful in an attempt to assassinate one of my tormentors by weaving around his feet as he was walking. I must try this again tomorrow - but at the top of the stairs.

I am convinced that the other prisoners here are flunkies and snitches. The dog receives special privileges. He is regularly released - and seems to be more than willing to return. He obviously has issues.



---
The bill boards saved my butt ... lol
Very cool ... 2995 pts. first try ... lucky I got the continent right ...
Founder of the
RLA
(Rebel Lemming Alliance ) * We follow no one ...
"People should not fear their governments, governments should fear their people ."
---
Posts: 1217
Joined: Sat Sep 19, 2009 1:55 am
Try to keep track of how many places youve tried (country wise).. no clue myself.. I wouldt think therell be some from Mongolia or weird places like that... I dont play it as often as I should.. so dont know how broad the field of play can go.. (world wide etc...)


Keep posting updates..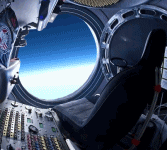 ---
Now what?
---
Getting better I think.
Now if I could just locate my bong.
---
Found it! Too stoned to continue playing.
(Perfect game for stoners though)
---
Posts: 1217
Joined: Sat Sep 19, 2009 1:55 am
WillEase666 wrote:

Now what?
Where the HELL are ya.??!?!?!?!?!?
Umm... planet earth.. northern hemisphere... possibly in the great white north Im guessing...
I dont mean like that.. I mean like just state where "B' was in i.e. local area and/or closest city and the country there of, such as northern territory, Australia or Butthole Montana for example...
When people start posting this... at least we can get close guess to how many maps or quest there in on this thing.. when it starts to repeat.
And you gained "x" points.. people have been posting points, but not where "B' was.. of course we all know that the lower the points on that quest is how off you were..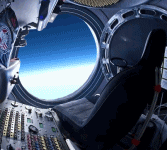 ---
Related topics

Replies
Views

Last post