When the shit hits the fan, and it will some day, our civilization will be wiped out. Our history obliterated, cultures lost, events forgotten...turned to dust.
Where will our cave paintings be? The plastic and other debris of any longevity will be reused, burned or just lost in the layers of earth. Things like the seed bank are not immune to destruction. The most advance underground bunker is no match for the earths fury.
Satellites seem like the best candidate but there is nothing that I know of that is currently a space based time capsule. There is
KEO
which has been proposed (I wonder why?) which is indeed a space based time capsule.
But in this slash and cut economy I see little chance of that happening... So I say it is up to Engineers, Scientists Artists and Scholars to join forces to preserve our knowledge for future humans. A privately funded project that no one will be paid for. Could such a thing be accomplished with no money changing hands? A true altruistic act to help the future learn from our mistakes? Should such a thing be done?
Science will fly you into the Cosmos
Religion will fly you into Buildings
---
You mean something like the pyramids?
Follow your bliss(ters) - Joseph Campbell

---
it's up to every singel one of us too change for this to happend
---
Future archaeologists will date our culture back to a layer of plastic in the soil. If you want to leave your mark, try writing on plastic items that you throw out.
---
Great question. Damn you, now I have to think
---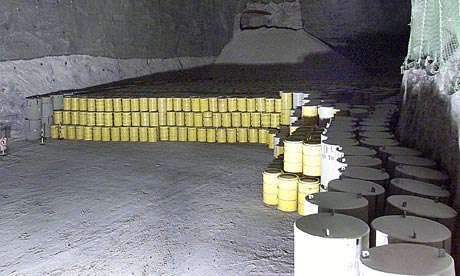 The two choices we have are something starting from nothing, or something existing infinitely. These are both paradoxes. The existence of everything is therefore a paradox.
-daemonfoe
---
daemonfoe wrote:
Science will fly you into the Cosmos
Religion will fly you into Buildings
---
probably in a tiny little layer of radioactive dust that used to be us
---
Go to one of those sink holes around the world and start trowing shit down them...
Master Raphael wrote:what you call the law of attraction was missing a vital aspect to the theory that I call the law of repulsion ...it is clear I drove the two of you together...using my repulsion not attraction
---
Depends what landmass submerges and rises lol.

Might get a whole new continent
Let me take the waves out of the ocean
Let me take the stars down from the sky
Let me take the faith from your foundation
Let me take the wrong to make it right

Let me take away the dark like I've been here all night
Ending before I begin
---
Related topics

Replies
Views

Last post