these guys,who mr.holder gave free flights home to a heroes welcome?
Attorney general: Russian spies posed threat to US
WASHINGTON – While they passed along no U.S. secrets, the 10 Russian sleeper agents involved in the spy swap posed a potential threat to the U.S. and received "hundreds of thousands of dollars" from Russia, Attorney General Eric Holder said.
"Russia considered these people as very important to their intelligence-gathering activities," he told CBS' "Face the Nation" in an interview broadcast Sunday.
He defended the decision to allow the 10 to return to Russia in exchange for the release of four Russian prisoners accused of spying for the West because the swap presented "an opportunity to get back ... four people in whom we have a great deal of interest."
White House press secretary Robert Gibbs, sidestepping the question of whether Russia's espionage poses a threat to the U.S., said the swap came amid improved relations between the two countries.
"The economic discussions that President (Dmitry) Medvedev and President Obama had just recently and the progress that we've made in reducing nuclear weapons — and hopefully we'll get a treaty through Senate this summer that will further reduce nuclear weapons — means our security is stronger and safer and our relationship is stronger," Gibbs said on NBC's "Meet the Press."
Asked about the timing of the arrests in the U.S., Holder said one of the Russian agents was preparing to leave the country and there was concern that "we would not be able to get him back." Holder also mentioned "other operational considerations" that he declined to reveal.
The Washington Post reported Sunday that on the day before the arrests, one of the agents, Anna Chapman, called her father in Moscow and told him she suspected her cover had been blown. The Post article cited anonymous U.S. law enforcement and intelligence sources.
Holder sought to erase concern over the fate of the children of the Russian agents, saying they all were allowed to return to Russia "consistent with their parents wishes" or, in the case of those who were adults or nearly adults, were allowed to make their own choices of where to live.
"The children have all been handled, I think, in an appropriate way," he said.
The seven offspring embroiled in the spy saga ranged in age from a 1-year-old to a 38-year-old architect. In most cases they were born and grew up in the United States, making them U.S. citizens.
On pending terrorism cases, Holder acknowledged "there's a real question" as to whether a terrorist suspect such as self-professed Sept. 11 mastermind Khalid Sheikh Mohammed can face the death penalty if he were to plead guilty before a military commission.
Holder indicated he still favors bringing Mohammed and four alleged accomplices before civilian courts, but that has been met with opposition in Congress and elsewhere. He said no decision has been made on where the trials will be held or whether they would be civilian or military.
He said one roadblock is that Congress has yet to come up with the money for the trials. "The politicization of this issue when we're dealing with ultimate national security issues is something that disturbs me a great deal," Holder said.
Holder also said the closing of the Guantanamo detention camp has become more difficult "because there have been people who have changed their positions" and Congress hasn't agreed to provide the money to relocate the detainees to an underused state prison in Illinois. He said other states have offered to take the prisoners, but did not name any states.
"There is no reason to believe that people held in Guantanamo cannot be held wherever we put them in the United States. Again, very safely and very effectively," Holder said.
OR
these guys,who mr holder refuses to prosecute and dismissed their first charges?
[youtube]neGbKHyGuHU&feature=pyv&ad=3265020430&kw=black%20panther[/youtube]
i was gonna' write some witty remark,but i think i have to puke.pea
---
9/11 was an inside job, that is all I know.

The Black Panthers can do their thing though I don't give a fuck.
i wholeheartedly agree with both.
it's these fuckers i have a problem with
---
No the Black Panthers cannot do "Their thing" if that includes threatening people off the polls by running around like official thugs with batons, and blaocking dorrways...
And then having a CLEAR cut, videotaped prosecutorial initiative that is squashed for political reasons..it sorta does matter if they never have to face the music for strongarming polling booths with weapons in hand..
But it gets worse..
Holder is suing a state within his own union over an issue that is constitutionally sound, when the law is valid on both constitutional terms and human rights terms..
He is assigning to the case a lawyer who gained fame for defending Gitmo detainees, and Johny Walker Lindh.
http://www.washingtonexaminer.com/opinion/blogs/beltway-confidential/doj-lawyers-history-of-defending-americas-enemies-97945914.html
Clearly there is some conflict of interest going on in a pretty in your face way.
About priorities of our leadership..
Its making for an awefully ugly november night for democrats come november.
warløckmitbladderinfection wrote:blasphemous new gehenna inhabitant makes god sad...
---
Atty Gen Holdner is more of a threat because he has the courts and law enforcement
at his disposal.


And a word about the others.
(assuming that they are black panthers)

Most black people I know are just as ashamed
and embarrassed by the ignorant racist black panthers as most
white folks are ashamed and embarrassed by the ignorant racist kkk.

Something for the black beret wearing idiots to consider........
A fiberglass or wooden night stick is considered a deadly weapon
in most courts. Brandishing these in public gives lawful citizens with
concealed carry permits the "just cause" to open fire if they are in fear for their life.
---
He is assigning to the case a lawyer who gained fame for defending Gitmo detainees, and Johny Walker Lindh.

critical thinking.i like it.
i'm not surprised it's you to notice this,low
they have nothing to hide.everything is done in front of our monkey faces.you know why?
time is short,my friend,and they know it
---
itself..for now
"The important thing is not to stop questioning."
-Albert Einstein
Be Your Own Messiah
---
Well, the people who were intimidated and threatened off..(ie whites who had no intention of voting for obama) certainly gave a fuck. And they filed a complaint to officially record the fuck-giving, and it was taken up, and then intentionally squashed effectively endorsing violent reverse racism, as is demonstrated every day in this country all day long with no repercussion...

Some WERE were to afraid to get slapped with the racist label though, and didnt come forward..community eladers.. becuase of people who will slap it at anyone **cough** at the drop of the hat over anything, just with a much more concentrated and institutionalized form of fear of speaking out...iow, backed up with a baton and evidently our attorney general....which again makes my point that it shouldnt surprise anyone that hes suing his own states for a perfectly legal, and reasonable, and non racist law.

Ridiculous.


(and that baton trick would work for about thirty seconds in texas)
warløckmitbladderinfection wrote:blasphemous new gehenna inhabitant makes god sad...
---
Really though THE BIGGEST threat to the U.S is not Iran,Obama...Bin Laden etc it is actually THE AMERICAN PEOPLE THEMSELVES,they are ultimately the ones that have the power,collectively they can achieve anything,so i believe the american people who operate out of ignorance and blind faith in what their country is doing is the real 'threat'.
People have to get active to change things,governments are NEVER going to solve your problems for you and will ONLY EVER seek to maintain their authority over you,that is the only reason they exist,not to serve but to enslave.Stop looking outside of yourself for issues problems and threats to justify a fear mentality,realise to change things the strength and courage has to come fromw within...again i come back to energies,the government is powerless without yours,are you powerless without theirs?....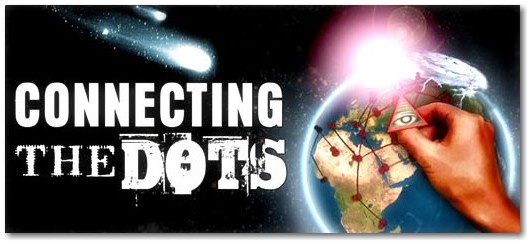 ---
(and that baton trick would work for about thirty seconds in texas)
no fuckin' doubt.
so are you claiming that the entire black portion of the Obama administration is racist?
yes.and socialist too.
did you see the breaking news about the top white house civil rights attorney?
obama's best friend.former head of the naacp.
oh yea,she just happens to be black
---
i don't discriminate.i hate everyone
and don't try to spin facts into racism.
---
Related topics

Replies
Views

Last post