March 17, 2014 • From theTrumpet.com
The ex-Soviet state may find itself back under Russia's grasp.
By Sam Livingston
Russian President Vladimir Putin is using similar tactics in Moldova as he has in Ukraine, in order to keep it within the Russian camp. (MIKHAIL KLIMENTYEV/AFP/Getty Images)
Russia's recent deployment of troops in Crimea has Eastern European nations on edge. Concern is growing among leaders that the crisis in Ukraine could spread.
The Moldovan government is currently involved in signing a possible trade deal with the European Union. Reuters says the pact "is similar to that which Ukrainian President Viktor Yanukovich dumped, sparking the crisis which brought him down."
http://www.reuters.com/article/2014/03/ ... 8I20140310
Just like with Ukraine, Russia is using similar tactics to make sure the former Soviet Union state stays within its camp. "Moscow is now in the process of infiltrating the last pro-European republics in its sphere of influence," writes Der Spiegel's Christian Neef in an article titled "Russia Tries to Woo Back Moldova."
http://www.spiegel.de/international/eur ... 56597.html
According to Neef, Russia is now boycotting wine imports from Moldova, one of the country's largest exports. Additionally, Russia is threatening to prevent the nearly 1 million Moldovans who work within Russia from sending money home to support their families.
Russia has also threatened to cut off its natural gas supply to Moldova—a move that would devastate the tiny agricultural nation. International Business Times editor Palash Ghosh says that what "Moldova lacks and desperately needs to keep its economy afloat—energy—now comes from Russia. In the event Moscow cuts off gas supplies, Moldova's fragile economy could collapse."
This has been the Russian strategy for years: bullying weaker and smaller nations into submission by threatening to cut off energy and destroy trade.
Russia has its supporters in Moldova though, just like in Ukraine.
In Gagauzia, a region in southern Moldova, over 98 percent of voters said they would choose closer relations with the Russian Customs Union than the EU.
http://www.worldbulletin.net/world/1309 ... s-to-death
Last week, Moldovan Prime Minister Iurie Leanca also expressed his deep fear of possible Russian involvement in an autonomous region of Moldova known as Transnistria. This region is being termed Moldova's Crimea.
"Moldova has long faced its own secessionist threat in its autonomous Transnistria region, which broke away in 1992 after a brief war and also boasts a Russian military contingent—meaning the region is under de facto control of Moscow," Ghosh continued.
"With a breakaway territory within its borders, where 2,500 Russian soldiers guard arms stocks from the Soviet era," Reuters reported, "Moldova is looking on nervously at the crisis in Crimea, roughly 360 kilometers (225 miles) to the east along the Black Sea coast."
http://www.reuters.com/finance/stocks?lc=int_mb_1001
If Moldova doesn't comply with Russia's commands, could Vladimir Putin use Transnistria to get a foothold over the nation, just like he used Crimea in Ukraine?
Prime Minister Leanca warns, "If we do not find a decision to the problem of Transdniestria, then this sickness (of separatism) will become dangerous and contagious .…"
As Trumpet editor in chief Gerald Flurry wrote in his article "Is Vladimir Putin the Prophesied 'Prince of Rosh'?"
Some Europeans recognize that Putin's power maneuver on Ukraine is no isolated incident.

Back in 2005, the Russian president called the demise of the Soviet empire 'the greatest geopolitical catastrophe of the century.' Given the dozens of millions of Soviet citizens who were imprisoned, persecuted and murdered under that authoritarian system, most of us would say the opposite! Those hundreds of thousands of Ukrainian protesters certainly think the opposite. But not Mr. Putin. He not only mourns the ussr's collapse—he is bent on rebuilding it and restoring the glory of imperial Russia!

Putin made these goals clear in 2008 by invading Georgia. He is doing everything he can to prevent Georgia, Ukraine and all other former Soviet countries from developing closer ties with Europe.
The Soviet Union collapsed just a little over two decades ago. Now it is making its resurgence—fast. Ukraine is coming under the Soviet fold, and now possibly Moldova. The governments of these former Soviet Nations are scared and looking west for support. But America's weakness has allowed Russia's rise.
Bible prophecy says these events will lead to the reunification of an old superpower, the Holy Roman Empire. (Request our free booklet
Germany and the Holy Roman Empire
to find out more.) With Russia's rising might, some former Soviet nations will look to Germany for help. Although Germany is not in a position to act militarily just yet, watch for it to continue to ramp up its defense policy. Read Mr. Flurry's article "
Is Vladimir Putin the Prophesied 'Prince of Rosh'
?" for more information.
---
---
Moldova tells Russia: don't eye annexation here
(Reuters) - The president of ex-Soviet Moldova warned Russia on Tuesday against considering any move to annex his country's separatist Transdniestria region in the same way that it has taken control of Crimea in Ukraine.
The president's comments came one day after the speaker of Transdniestria's separatist parliament, during a trip to Moscow, urged Russia to incorporate his mainly Russian-speaking region, which split away from Moldova in 1990.
Moldovan President Nicolae Timofti said Russia would be making a "mistake" if it agreed to the request for annexation from Transdniestria's parliamentary speaker, Mikhail Burla.
"This is an illegal body which has taken no decision on inclusion into Russia," Timofti told a news conference.
"I believe that Burla's actions are counter-productive and will do no good for either Moldova or Russia. And if Russia makes a move to satisfy such proposals, it will be making a mistake," he said.
President Vladimir Putin and the ethnic Russian leaders of Ukraine's Crimea region signed a treaty on Tuesday in Moscow making the Black Sea peninsula part of Russia after its voters overwhelmingly backed such a move in a referendum on Sunday.
The Russian-speakers of Transdniestria seceded from Moldova in 1990, one year before the dissolution of the Soviet Union, amid fears that Moldova would shortly merge with neighboring Romania, whose language and culture it broadly shares.
The separatist region fought a brief war with Moldova in 1992 and it declared itself an independent state, but it remains unrecognized by any country, including Russia.
"INTERNATIONAL NORMS"
Attempts to resolve the dispute have made little progress, with Russian "peacekeepers" standing guard over a large Soviet-era arsenal.
A referendum in Transdniestria in 2006 produced a 97.2 percent vote in favor of joining Russia, an even higher score than in Crimea's referendum. Unlike Crimea, however, it is located far from Russia. It shares a border with Ukraine.
Moldova, one of Europe's poorest countries, has been governed by pro-Western leaders since 2009. It has clinched an association agreement with the European Union, as currently sought by the pro-Western leaders who came to power in Ukraine after the removal of Moscow-backed President Viktor Yanukovich.
In his remarks, Timofti denounced as illegal the referendum in Crimea and any bid by Russia to annex the peninsula, echoing criticism from Ukraine's pro-Western leaders, the United States and EU countries. Russia says it is acting in Crimea in accordance with international law.
Timofti said Moldova wanted to solve its Transdniestria standoff through talks anchored in upholding the country's territorial integrity.
"Russia has repeatedly stood by this. Our expectations from Russia are that it will observe international norms in Transdniestria," he said.
Reports from Moscow said speaker Burla told Russian officials his region had given approval in principle to a law that would ensure the implementation of Russian legislation by Transdniestria.
"Transdniestria's very difficult situation could be made even worse if Moldova, which has already signed an association agreement with the EU, now adopts restrictive economic measures," Russian media quoted Burla as saying.
It was Yanukovich's decision last November not to sign Ukraine's association agreement with the EU and to seek closer economic ties with Russia instead that ignited the street protests that eventually forced his removal from office.
(Writing by Ron Popeski; Editing by Gareth Jones)
http://www.reuters.com/article/2014/03/ ... 6F20140318
---
Posts: 3305
Joined: Tue Jun 08, 2010 9:47 am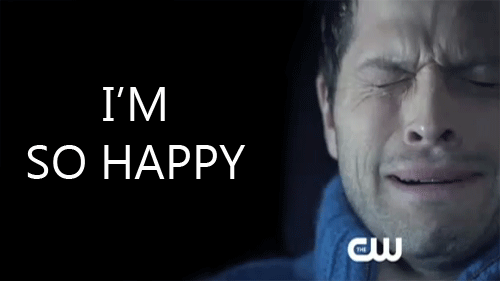 Seriously except for close to death father.
Live by the Terror, Die by the Terror.
---
'Russian military holds exercises in breakaway Moldova region'
MOSCOW: Russia's military staged training exercises on Tuesday in Transdniestria, a breakaway sliver of Moldova that is a focus of tension following Russia's annexation of Ukraine's Crimea region.
Nato's top military commander said on Sunday he was worried that Russia might have its eye on Transdniestria, a largely Russian-speaking region that borders western Ukraine, after seizing Crimea, which has a narrow ethnic Russian majority.
The Interfax news agency quoted a spokesman for Russia's Western Military District, Colonel Oleg Kochetkov, as saying that Russian forces stationed in Transdniestria had "conducted an anti-terrorism drill and practised operations to rebuff an attack on their military base".
Transdniestria, with a population of half a million, has run its own affairs since 1992 after fighting a brief war against the Moldovan government over fears that it might join Romania after the collapse of the Soviet Union, and Russia has a permanent garrison of peacekeepers there.
Russia has held several military drills during months of political upheaval in Ukraine. Some have brought large Russian forces close to Ukraine's eastern border, adding to concerns of an invasion after President Vladimir Putin secured permission from parliament to send in troops to protect Russians if needed.
Earlier on Tuesday, a spokesman for Russia's Strategic Rocket Forces, responsible for Russia's long-range nuclear arsenal, said around 10,000 troops would take part in exercises until March 29 in western Siberia's Omsk region and Orenburg in the southern Urals, more than 2,000km (1,200 miles) from Russia's border with Ukraine.
http://timesofindia.indiatimes.com/worl ... 682563.cms
---
NATO's top military commander is worried about Russia's built up of force on Ukraine's eastern border. The military alliance's Supreme Allied Commander Europe, US Air Force General Philip Breedlove is concerned that after Crimea, Moldova's separatist Transdniestria region might be next to be annexed by Moscow.


---
Russia may invade Ukraine or neighboring Moldova
March 31, 2014 | 2:24am
Moscow showed no sign of backing down Sunday as Secretary of State John Kerry and Russian Foreign Minister Sergei Lavrov huddled in Paris in an effort to broker a deal that would diffuse tensions over Ukraine.
As he entered the meeting at the Russian ambassador's residence in Paris, Lavrov quipped to reporters in English, "Good night and good luck."
The cryptic comment, apparently borrowed from the nightly sign-off of legendary CBS newsman Edward R. Murrow, only heightened intrigue surrounding the meeting.
Russian troops continued to mass on Ukraine's eastern border and fear persisted that Moscow would invade Ukraine or move into the pro-Russian region of neighboring Moldova.
At least 40,000 Russian troops were on Ukraine's border, according to US officials.
Earlier, Russia laid down its tough demands for ending the crisis arising from the annexation of Crimea, demanding more autonomy for pro-Russian regions in the east and south of Ukraine.
"We can't see any other way to ensure the stable development of Ukraine but to sign a federal agreement," Lavrov said on Russian TV before the meeting.
He said the United States was open to the idea, but US officials have not commented on it. Lavrov downplayed the impact of sanctions, calling them a "dead-end" strategy that would not achieve results desired by the West.
Meanwhile, House Intelligence Committee Chairman Mike Rogers warned that Russian President Vladimir Putin was prepared for another land grab.
"He is absolutely not looking for a way out," Rogers (R-Mich.) said on "Fox News Sunday."
He said Putin likely wants to establish a land bridge between Crimea and Moldova's pro-Russian Transnistria region.
"You see all the Russian movement along the border and you see Russian covert influence operations, meaning they have their intelligence officials and their special forces inside Ukraine trying to foment this notion that the Russians should come in," he said.
Former US Ambassador to Russia Michael McFaul also said Putin has designs on Moldova.
"He's going to make it an issue that we are going to now have to negotiate," he said on NBC's "Meet the Press," adding that the US would be negotiating from a "weak position."
Lavrov rebuffed allegations that Russia was preparing an invasion. "We have absolutely no intention of, or interest in, crossing Ukraine's borders," Lavrov said on Russian TV.
Russian Ambassador to the US Sergey Kislyak declared that his country would not withdrawal from Crimea, which it annexed March 21 after a landslide Crimean vote to rejoin Russia.
"Crimea is a part of Russian Federation," he said on ABC's "This Week."
He pushed back at President Obama for calling Russia a "regional power."
"If you consider Russia a regional power, look at the region we are in, from Europe to Asia," he said.
http://nypost.com/2014/03/31/russia-may ... g-moldova/
---