The Son Doong Cave in Vietnam is the biggest cave in the world. It's over 5.5 miles long, has a jungle and river, and could fit a 40-story skyscraper within its walls.
But nobody knew any of that until four years ago.
A local man discovered the cave entrance in 1991, but British cavers were the first to explore it in 2009. Now, tour company Oxalis is running trial tours of the cave and accepting sign-ups for real six-day tours to take place next year. The man who discovered Son Doong didn't go in because the entrance he found had too steep a drop. On next year's tours, visitors will rappel 80 meters to enter Son Doong.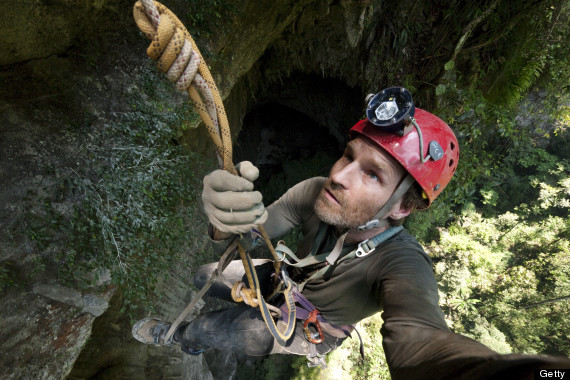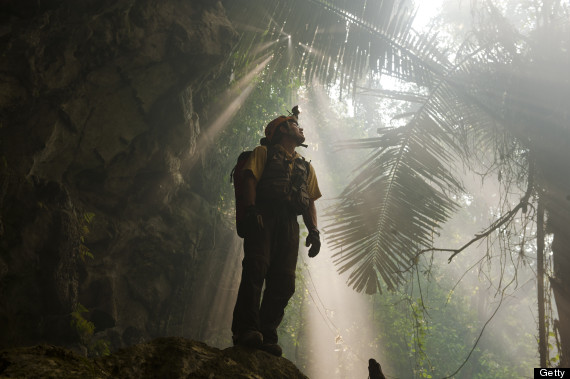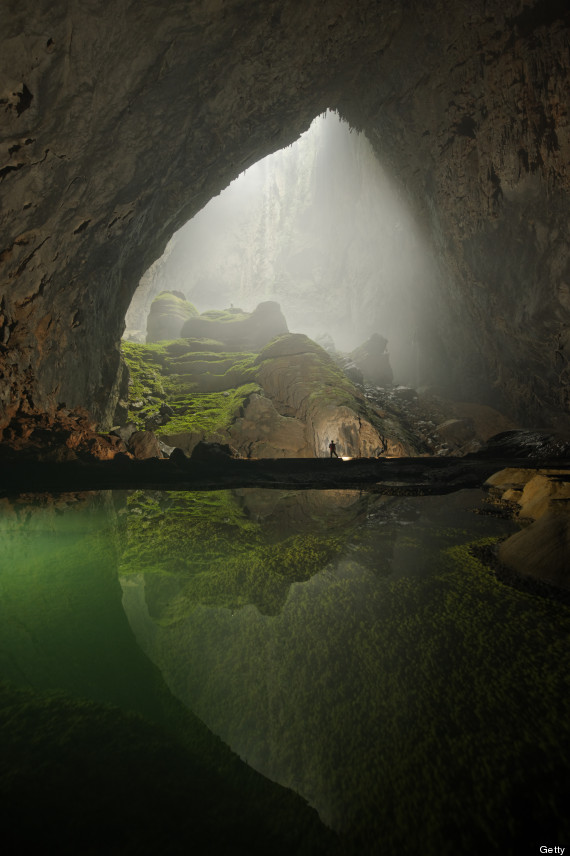 On their first night inside the cave, visitors will camp near Hand of Dog, a humongous stalagmite that looks like a dog's paw.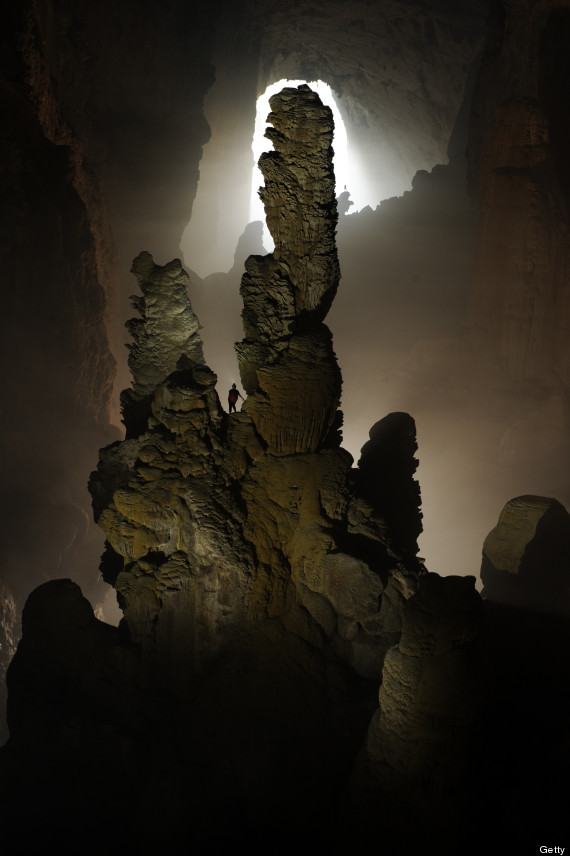 The roof of the cave collapsed centuries ago, allowing a lush jungle to take root. Monkeys and flying foxes live in what explorers named the Garden of Edam.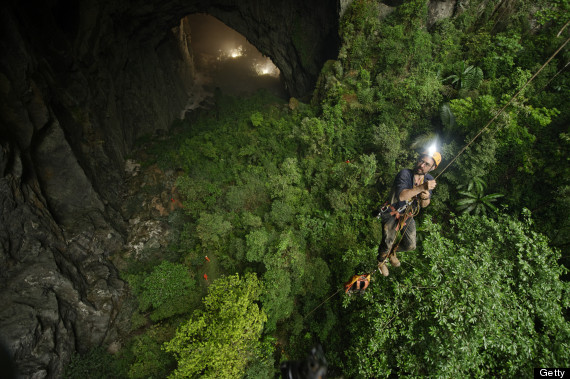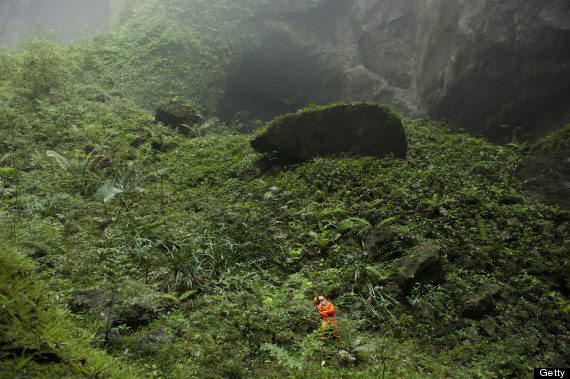 Fields of algae from ancient pools blanket parts of the cave's interior.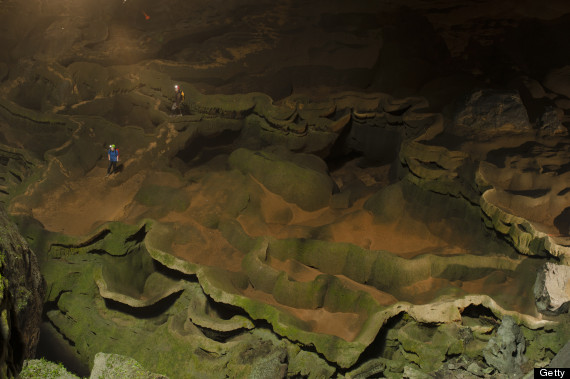 Son Doong is a jackpot of rare cave pearls. The pearls form over hundreds of years as water drips down, dries up and leaves layers of calcite crystals on grains of sand.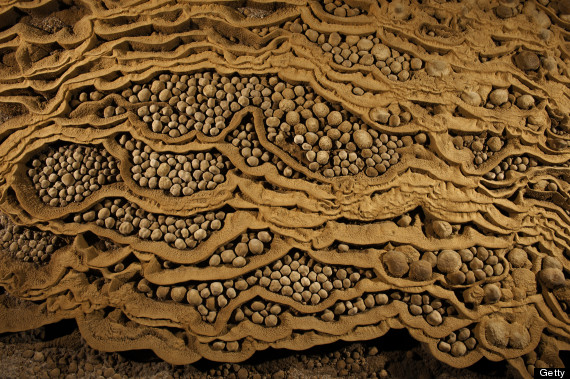 Scientists have discovered never-before-seen plant species around Son Doong's waterfalls. Oh, and there's a whole river in there, too.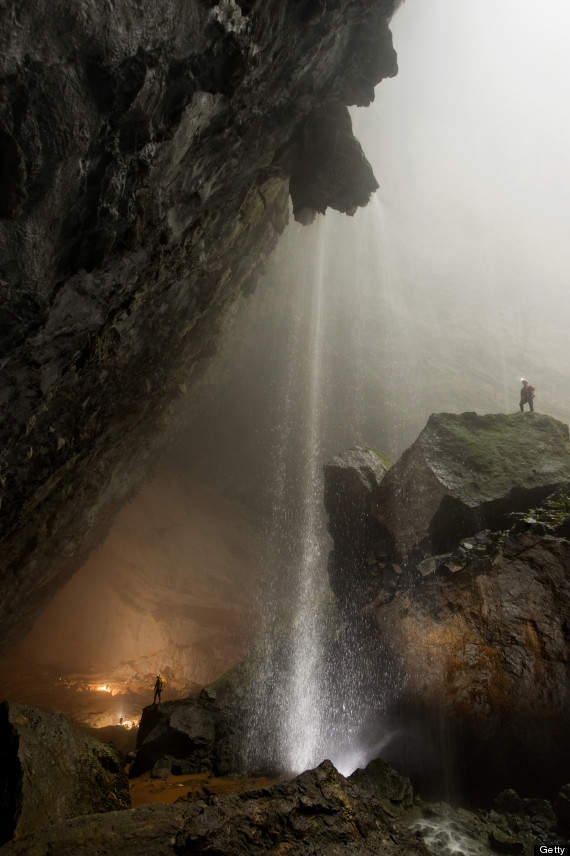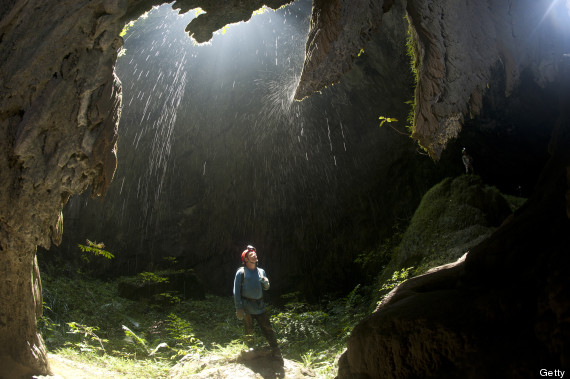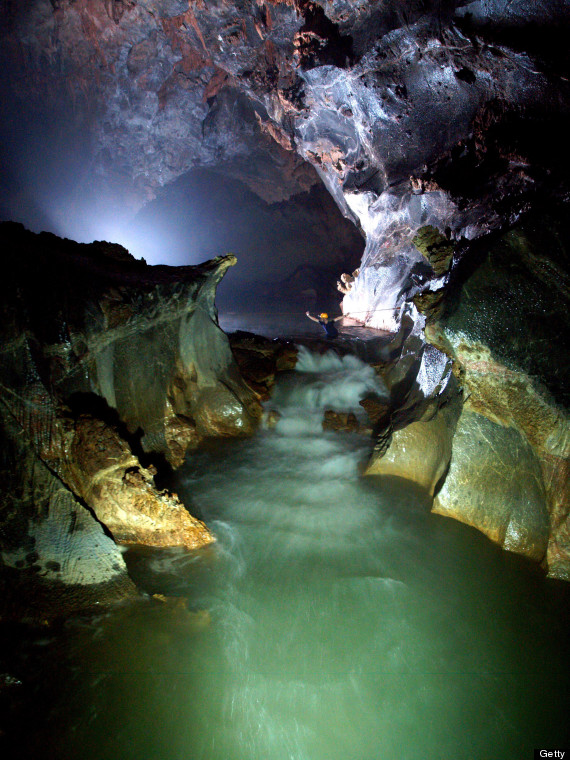 Can't shell out $3,000 for a
tour
?
Source:
huffingtonpost
________________________________________________________________________________
-= PREDESTINATION: Itz hard to be ze good guy when you turn into a fucking gun =-
---
That's absolutely incredible. Maybe gives some credibility to the inner earth theory?
Nice Marduk
Canubis wrote:

u fell for my missle tow.....its just a pek..... im perma banned 3 times for fags.... so smooch! it

SMAK ME BITCH on the lips....

xmass is coming hard...
---
---
---
Related topics

Replies
Views

Last post