Posts: 10110
Joined: Wed Jul 01, 2009 10:10 pm
Location: Packing my stuff and moving to Denver like you should be doing
Did I just find proof of Life on Mars or is this just some trwisted odd shapped rock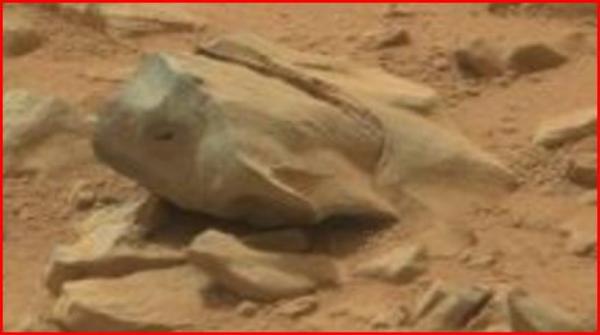 here is the linky
http://mars.jpl.nasa.gov/msl/multimedia ... DXXX&s=109
FAIR USE NOTICE.
Section 107 of the US Copyright Law. In accordance with Title 17 U.S.C. Section 107, . http://www.law.cornell.edu/uscode/17/107.shtml

---
Posts: 10110
Joined: Wed Jul 01, 2009 10:10 pm
Location: Packing my stuff and moving to Denver like you should be doing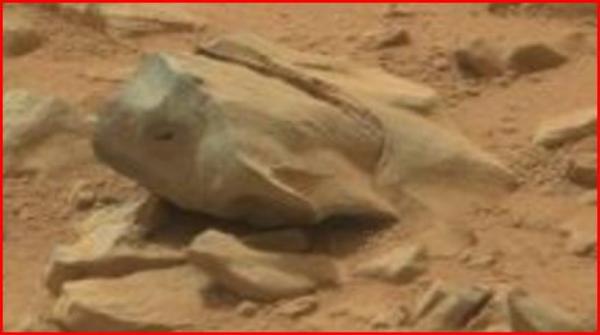 Just a rock???????
FAIR USE NOTICE.
Section 107 of the US Copyright Law. In accordance with Title 17 U.S.C. Section 107, . http://www.law.cornell.edu/uscode/17/107.shtml

---
Savwafair2012 wrote:

Just a rock???????
I like your style Sav, but just not convinced
now if you were to show me this on mars I'd be very impressed
WELCOME TO THE D.D.C
DTV Doomtards Club
---
---
Posts: 7699
Joined: Tue Jan 04, 2011 4:05 pm
Location: ON A GIF: HUNT
Toxic32 wrote:Maybe it's one these???????
Or one of these
or these
Canubis wrote:slith dont b A noob.. u r my no 1 mo fo
---
Posts: 19
Joined: Wed Dec 26, 2007 1:11 am
A rock with eyes ???
---
Posts: 18584
Joined: Thu Jul 22, 2010 4:20 am
Location: underneath the circumstances
Savwafair2012 wrote:Just a rock???????
.
....yup
.
.

Professor Chris Williams says a solution to the climate crisis requires a restructuring of the global economy

.
...
..just buy more red shoes..
---
could it be a creature (lizard like) that died as a result of some eruption and then got covered in ash or something.. similar to what happened in Pompeii???
Just saying... could it be that there is a simple reason why so many 'rocks' found in pictures from other planets / moon etc look like animals or creatures that we recognise? If these catastrophic and natural events occur here on earth, then why is it unreasonable to think that similar or different events with similar outcomes could occur elsewhere? Do we really understand the interaction of the universe? Have we been around long enough to have seen and witnessed every possible scenario?
Lot's for us to learn, and keeping an open mind like we do helps fuel our thirst for knowledge...
All good...
Fortes fortuna iuvat
---
Posts: 415
Joined: Wed Aug 15, 2012 6:27 pm
Location: Liverpool, England.
---
Posts: 268
Joined: Thu Nov 22, 2012 12:18 am
A Brick. I said Brick.
I am not now, nor have I ever been an oil trader, and neither has anyone on my behalf. I have never seen a barrel of oil, owned one, bought one, sold one, and neither has anyone on my behalf.
---
Related topics

Replies
Views

Last post