no i meant, 'what's going to happen?' in a global or universal sense. that's what i was wondering as i posted. elenin, nibiru, pole shift, solar storm, new madrid, yellowstone, gulf of mexico, fukushima, sinkholes, volcanoes, evacuations, vaccinations, martial law, asteroids, riots, nwo etc etc ad nauseum. assorted doom.
the whole shebang
.
---
Posts: 874
Joined: Tue Oct 13, 2009 1:53 pm
---
Posts: 632
Joined: Mon Mar 07, 2011 5:07 pm
Location: Fullerton,CA,USA
Damn birds are at it again.
http://www.latimes.com/health/boostershots/la-heb-avian-flu-pandemic-who-20110829,0,379420.story
Jesus Hates Dinosaurs.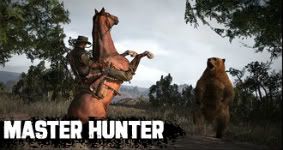 ---
Posts: 114
Joined: Fri Jul 23, 2010 12:44 am
think i gotta poop. bong hit before or after i poop. don't want to shart myself.
---
---
---
Posts: 5478
Joined: Mon Jan 24, 2011 5:03 pm
Location: བདེ་འབྱུང
You fracking NWOdisinfoinfoed profiler bitch
"The Heaven's Lights are fed by the energy generated inside the furnaces of Hell; I AM One Conductive Wire! "
---
Posts: 10851
Joined: Wed Apr 22, 2009 3:08 am
meh.
"Doing stuff is overrated.Like Hitler.He did a lot.But don't we all wish he woulda' just stayed home and gotten stoned?"
---
---
---
Related topics

Replies
Views

Last post