Body Integrity Identity Disorder, or Xenomelia, is where people feel that part of their body does not belong - to them.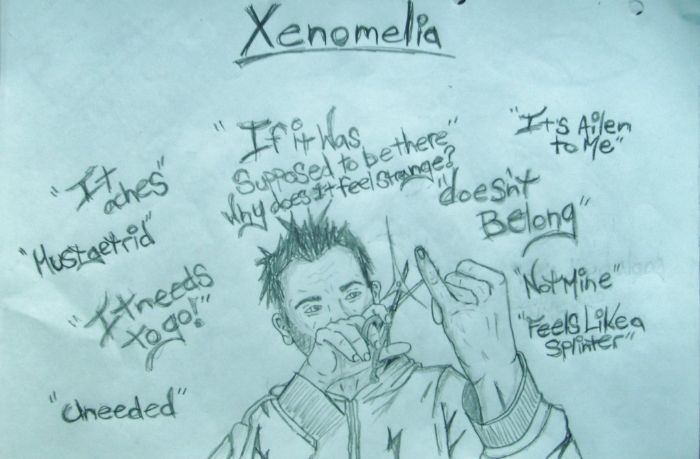 It causes them to want a limb or limbs amputated because they feel that said limb does not belong to them and, in some cases, the amputation makes the person feel "whole". Some people go to extreme lengths to have limbs removed or to force the removal of an arm or a leg.
Imagine that. Nice.
Weirdly, or ingeniously, one suggested treatment involves flooding the ear with fluid to create a sense of motion, and thus an awareness of the sufferer's body by helping them to stimulate a mental image of their body and, in the process, an acceptance of it.
http://www.newscientist.com/article/dn2 ... xFHDvl_u9F
http://www.bodyinmind.org/negative-phantom-limbs/
And I thought I had problems..........
---
Maybe they are re-incarnated amputees ?
Or maybe they project all that they don't like about themselves into a far corner of the body ?
It would be interesting to know what the mothers of people with this disorder are like
Rachelwordsmith wrote: I'm a comparative religions, anthropology, history geek and atheist with a lot to say based on untenable facts
---