---
---
---
---
---
Posts: 2703
Joined: Mon Feb 22, 2010 4:23 am
dlslith wrote:Actually I lied. I'm 39, run a gay massage parlor and can twitter my twitter, and usually do on a daily basis
Can you PM me your skype name?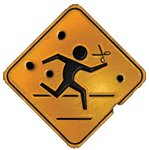 Disclosing bullshitters since 1969.
---
Posts: 1874
Joined: Sat Dec 11, 2010 10:32 pm
I old and I'm very lonly, here's
my # (704) 382-5968 call me.
I know the voices in my head aren't real, but man, sometimes they have some really good ideas.
---
---
harbin wrote:I'm 18 and I don't know what I want.
I'm 16 and I threw a shit fit because my mom wouldn't get me a bently for my sweet sixteen!!!!!!
The True Sons of Liberty are alive and well.
Мое сердце, мой спаситель, да будет свет.
---
---
Related topics

Replies
Views

Last post