Should your Children ever be sexually abused and people in positions of authority know of the abuse - please know that the current legislation in Australia can be circumvented. I have communicated with people via the internet and it would appear that my comment rings true for other countries as well.
Legislation tends to protect the paedophile and/or predator (there is a difference) and the very same legislation also tends to to protect those who protect the abusers.
Those of your who are already acquainted with my journey as an Ex-Cop Child Abuse Whistleblower will be aware that I have endured three years of intimidation and psychological assault. My life on every level has been destroyed - yet - my journey continues - and - so do I.
There are three legal arenas currently active and available to me because I fought for them - alone and unrepresented.
Recently I engaged in legal proceedings with regard to my WorkCover Commission matter. I want to share what happened - I will be brief. I had to unexpectedly represent myself. I asked the WorkCover Commission admin to please insert my name on all correspondence and documents as I was now representing myself. I requested that the legal practitioner for the other party also remove another name and insert mine - remove the term Dear Sir/s and to endorse the initial legal document with a signature.
What do you think happened? My correspondence is always professional, polite, succinct and without emotion. My name was not inserted - three weeks after phone conversations and a selection of emails and even hard copy correspondence. How about that?!
Gets more interesting - after I ask questions about why my name was not on the legal documents - guess the (professional) responses. The legal representative for the other party sent me a hard copy of the requested document - with a bright red stamp of the word COPY. My name was not there, the other name was there, Dear Sir/s was still there and no signature. The very same letter with no changes!
The WorkCover Commissio response was very creative! In brief - it was a 'quirk' in the computer system. I am a former Police Officer and I know for a fact that government computers are well maintained by professional computer technicians. Hmmmm...
Please know there are no laws that prevent me from sharing my experiences with other people via the internet. As a matter of fact I have one particular document I want to share. Advice received was not to release to the media - however - there is nothing to prevent me from sharing the document with individuals. Send me a personal message via this site with an email address should you not want to respond via this thread.
By doing this you will be supporting me along with all the people who have been standing with me via their thread responses, personal emails as positive thoughts, meditations and prayers. I am alone in the world with no family or partner and your connection to my journey would be appreciated. It would also be a type of insurance - let's just put it this way - people have died for far far less than what I am doing.
Hold that thought, that I am completely vulnerable, without family or partner and have battled alone - save for one friend/work colleague and my personal physician. The other party includes the Catholic Church - keep holding that thought Catholicism is based on the tenet of Christianity - do unto others and all that. Yet - I put the safety and welfare of Children first and have had my life destroyed.
Other details - I cannot discuss online any further now that my 245 pages of evidence is before the Federal Court of Human Rights. Thank you for reading this far - it is not always possible to be concise. So many people have relayed to me - keep going - don't stop - even if you only help one Child - keep on. Know that I have kept every document and email over the course of 2011, 2012, 2013 and continuing. You cannot change the dates or signatures on the evidence - how about that!
We are Spiritual beings having a Human Experience - however - for an abused Child it is just hell. Much Peace ...heaven knows we need some...
NB: Powerful & Disturbing Child Abuse in 2013 is what you need to type into the internet search engine to fond more on my journey.
---
Great thread Amanda

Keep your chin up and please have some Amanda/you time for at least an evening eh


It only takes that one person to go missing for the world to become empty
---
Thanks Malogg - funny you mention some time for me - I imbibed in some red wine the other night - first time in long time.
I feel deep down inside that I am having an impact - I have not gone anywhere. They have underestimated my staying power and more importantly my intellect. I am discovering strengths I never knew I had.
Thanks for your kind words - every support helps me keep going.
Much Peace...
---
Posts: 1292
Joined: Sun Sep 16, 2012 12:21 pm
Location: "In life's litter tray......"
Excellent thread missamandamanhattan
The light of truth is really starting to blind the followers of darkness.
Keep hold of the torch!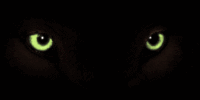 ---
Thank you webcat - I shall hold the light - but - only because you are standing with me - please stay and together we can ensure the light is strong.
Much Peace...
---
An international epidemic. See those in the US and Britain did nothing to stop the international pedos from going to underdeveloped countries and now look where we are.



---
Posts: 3624
Joined: Thu Oct 28, 2010 7:43 pm
Location: Avin a barbecue on Mercury
Much respect to you Amanda, your doing the right and just thing, lots of hugs
We live a one directional life in an omnidirectional existence

---
This is a message of thanks to each and every person who has taken the time to view this thread and/or contribute posts of a positive nature as well as share relative information regarding the subject of abused Children.

I am currently preparing for my Interlocutory Hearing listed for 20th & 21st of March 2014 at the Australian Federal (Circuit) Court of Human Rights. The details are a matter of public record and anyone can access the details online should they have any doubts about the veracity of my threads and posts.

I will also share information regarding a recent situation - where - I have come to be in receipt of information that sensitive data has been leaked from the current Australian Royal Commission into Institutional Responses to Child Sexual Abuse. I have informed in writing two professional agencies - one an agency that manages the legal system and the Australian Governor-General.

I will upload copies of my documents for public view and scrutiny when it is appropriate to do so - as a measure of transparency with regard to my Whistleblower accountability. I have in my possession a copy of a lengthy witness statement and after sending my documents to the professional agencies I had two lengthy conversations with two commission witnesses - one who has already been before the commission.

Thank you again.

Much Peace - Amanda
---
Can you tell us what you think of the Royal Commission so far Amanda? At least outside of your own case?

Every day we see more revelations of systemic, long term cover ups of abuse within organizations like the Catholic Church and the Salvation Army.

As an outsider, with no particular knowledge on this issue, that would appear to be the truth finally coming out.

Is that not the case? Who is being protected? Why are the Catholics being exposed when the problem was clearly present in so many of the institutions that deal with troubled and vulnerable kids?

This is not meant to excuse or minimize the disgraceful role the Church played in any way.
---
Middleman my short answer would be a philosophical comment.

I would begin with the supposition that the entire exercise (possibly) being a fact finding mission. If you are a paedophile who needs protecting - then it stands to reason that the people in positions of authority need to know - which paedophiles need protecting. Think also about the Royal Commission processes - they take years to gather the information - then a period of time to make their findings and all the while Children are At Risk of Harm and Continued Risk of Harm. The term Risk of Harm is a specific legal term. If I was the Commissioner - I would authorise enquiries as the Commission progressed - that to me is logic. What do you think Middleman?

The only comments I will make about the Catholic Church are these, please watch and/or read The Vatican Assassins by Eric Jon Phelps and research the statistics with regard to how many people are leaving the church on a daily basis.

Thanks for participating in this thread. Learn as mush as you can about this subject as it will really exercise your cognitive dissonance.

Much Peace - Amanda
---
Related topics

Replies
Views

Last post